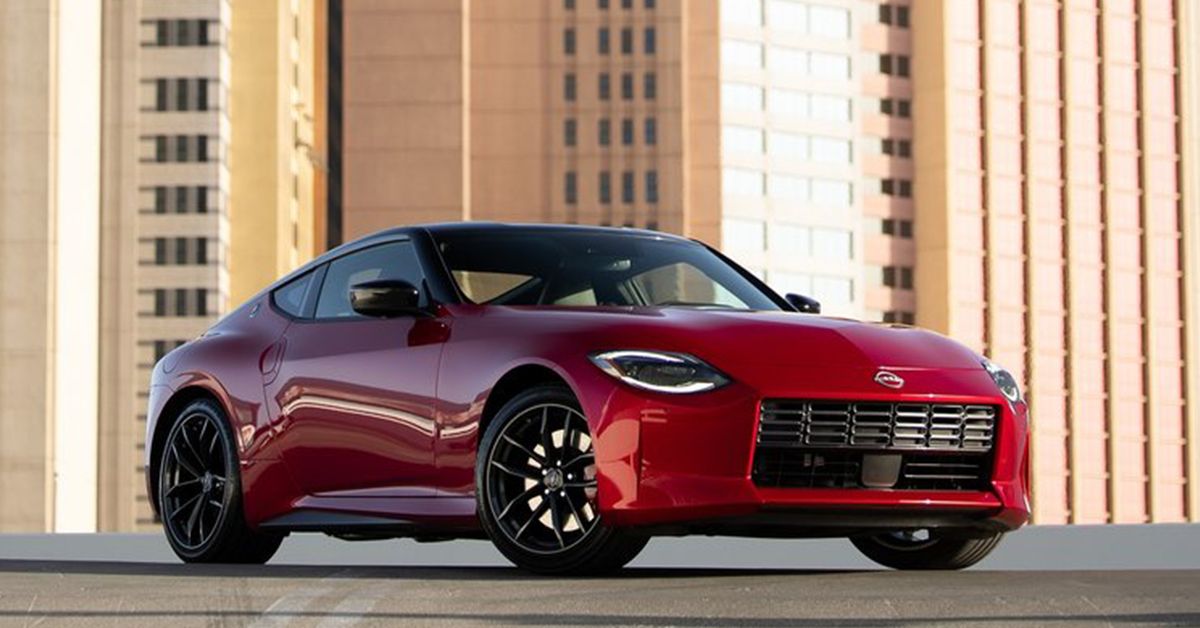 10 reasons why the new Nissan Z is one of our favorite sports cars available now
By the end of the 60s, Europe had many impressive and established sports cars. But Japan was more focused on building affordable everyday vehicles, except for the Toyota 2000GT. Nissan got to work taking inspiration from the Jaguar E-type and talking about the first Nissan Z car. They designed it impeccably and it drove so well that it put Nissan on the automotive map and raised the bar for all sports cars. Today, the original Datsun 240Z ranks among the best Japanese products of all time, thanks to its reputation as a strong contender on and off the track.
More than five decades later, the Nissan Z has evolved through seven generations, with the all-new 2023 Nissan Z finally hitting dealerships. It receives performance and technology updates and will replace the outgoing and aging Nissan 370Z, which has been around since 2008. Additionally, it moves away from the affordable sports car segment of the Mazda Miata and Toyota 86 and in the more upscale territory to join the new Toyota Supra. Here's why the new Nissan Z is one of our favorite sports cars available right now.
ten

killer looks
This new car is Nissan's best effort to build a Z car for the modern era. It draws inspiration from the design of its classic ancestors with many design cues from the original car – the subtle blend of retro flavors with the sleek, modern silhouette makes for a stunning look.
The sharp exterior of the new Z features a rectangular grille, semi-circular headlights and rounded rear pillars, which pay homage to the Datsun 240Z. Horizontal LED taillights are reminiscent of the 300ZX.
RELATED: Here's How to Make Your 2023 Nissan Z Stand Out From the Crowd
9

Perky Twin Turbo Power
We may be in the midst of an assault on the electric powertrain, but the new Nissan Z is still a gas-powered car for enthusiasts. Under the hood is a new 3-liter twin-turbo, intercooled V6 engine that produces 400 horsepower and 350 lb-ft of torque, and it's the most powerful mill ever featured in a Nissan Z.
It doesn't get the fire-breathing 565-hp mill on its beastly GT-R sibling, but 400 ponies make it the most powerful base engine in its class. For comparison, the base Supra only comes with a 255-hp turbocharged inline-four base engine.
8

Keep the manual
The new Nissan Z offers two transmission options, a six-speed manual or a nine-speed automatic transmission. We can bet big money that enthusiasts are more fond of the manual, which is a dying breed today.
The nine-speed automatic makes launches quicker, but the stick is quieter and unsurprisingly more satisfying to drive. It comes with a well-weighted clutch and a well-spaced shift pattern with medium throws. All the power goes to the rear wheels via a standard limited-slip differential.
seven

Solid dynamics
The original Nissan Z was brilliantly designed and a joy to drive. Although separated by time, the new Nissan Z retains the spirit of its ancestor and offers a solid driving experience. It feels more responsive than the outgoing 370Z, despite gaining about 50 pounds.
Plus, the mechanically limited-slip differential, advanced suspension, electric power steering and increased body stiffness allow for gracefully refined cornering. The Toyota Supra and Porsche Cayman have quicker reactions, but the Z is smoother and provides more satisfaction in longer turns.
RELATED: These Are The 10 Most Expensive Add-ons To Nissan's Build Your Z Tool
6

Responsive technology and connectivity
Classic influences and in the skin of this car because inside it is as modern as any new sports car on the market, with technology and connectivity features to keep you up to date quickly and effortlessly. The Performance model comes with a central 9-inch touchscreen with a smaller 8-inch on the standard model.
Both feature Nissan's latest logical infotainment system, clean menus and pleasing graphics. Wireless Apple CarPlay, Android Auto, Bluetooth and Wi-Fi hotspot are standard.
5

Driver-focused cockpit
Behind the wheel, the driver gets a 12.3″ all-digital performance display. This is a customizable instrument cluster with three preset screens to suit different needs. In Normal mode, it gives the vibrations of 'Analog speedometer and tachometer.Enhanced mode gives more screen real estate for navigation, maps and entertainment.Sport mode is aimed at enthusiasts with a centrally positioned tachometer surrounded by a customizable shift indicator and data points for turboboost and G-force.
The cabin retains the traditional two-seat coupe format, with an upgraded interior over the outgoing 370Z. You get leather upholstery, dual-zone automatic climate control, and power-adjustable seats.
4

Impressive safety and driver assistance
Nissan pairs the new Z with advanced safety and driver assistance technologies to add driver confidence to its abilities. Automatic Emergency Braking, Rear Cross Traffic Alert, Blind Spot Warning, Lane Departure Warning and High Beam Assist are always monitoring your surroundings and ready to respond.
Intelligent cruise control makes getting around easier, and there's a reverse monitor and front and rear sonar sensors to help with parking. Advanced safety features come from six airbags, traction technology, zoned body construction and advanced ABS.
RELATED: This Chopped Nissan Z Roadster Render Looks Awesome
3

Competitive prices
Nissan suggests a starting MSRP of $39,990 for the standard Nissan Z sport. The performance version starts at an additional ten thousand dollars, with the top-end limited-edition Proto Spec starting at $52,990. Although it costs more than the outgoing 370Z, the new Nissan Z still undercuts most of its competition, making it a new budget performance hero.
Plus, the price is the same whether you opt for manual or auto. Nissan tried to cut costs by mixing premium and budget materials. But Nissan, there have been reports of Nissan dealers raising the price well past six figures, trying to cash in on demand. A dealer in Washington has the Proto listed at $129,991. A dealer in Washington has the Proto Spec listed at $129,991.
2

Nissan Z vs. Rivals
Still, when it comes to money, the standard New Z is cheaper than the four-cylinder Supra and beats the six-cylinder Toyota by almost $12,000. It compares to more expensive foes the Porsche Cayman, BMW M240i and Audi TTS and does pretty well in terms of torque and horsepower. Also, only the Porsche Cayman comes with the option of a manual.
But, the Nissan Z is in the middle of the pack, flanked at the other end of the sports car affordability spectrum by the Mazda Miata MX-5 and Toyota GR 86.
RELATED: The 2023 Nissan Z Gains Muscle With This Azura Bodykit
1

A future classic
Nissan has flexed its muscles to showcase its engineering prowess with the new Z, and it has the ingredients for a future classic. It comes from a line of certified classics, features an electric-era ICE engine, shifter and silhouette to match. For the first time, Nissan broke its long tradition of naming Z cars with a three-digit number indicating engine displacement followed by the letter Z. Perhaps this is to signify a new era.
Plus, the limited Z Proto Spec is already a coveted item. Nissan plans to ship only 240 units in the United States. These are bound to cost a fortune in the future and are worth investing in today.