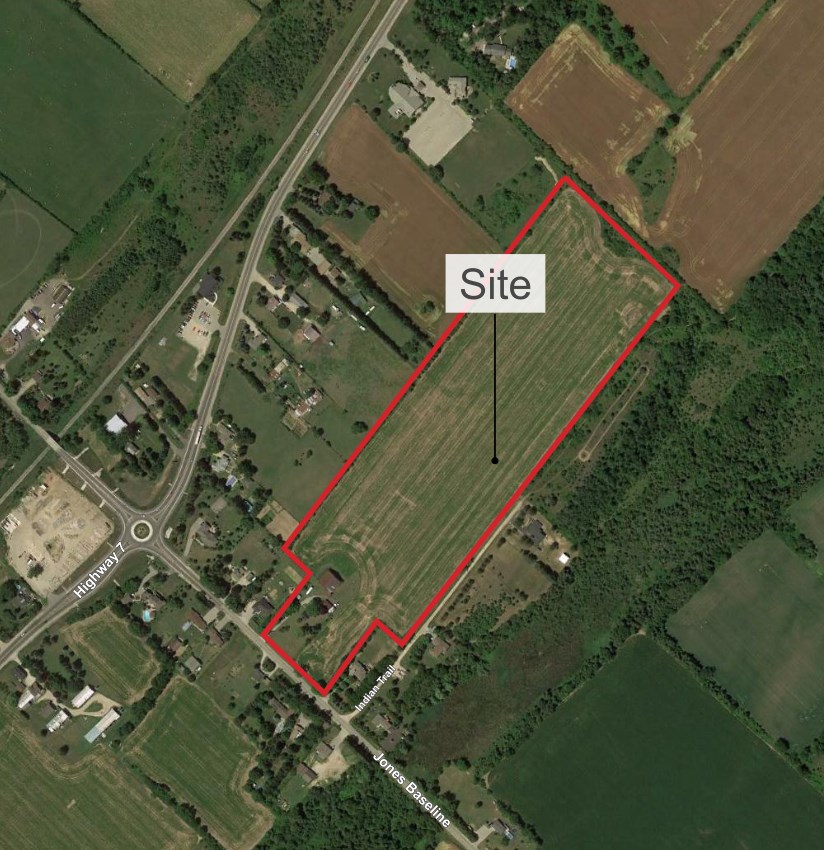 A public meeting for a proposed large manufacturing plant in northeast Guelph is set for Tuesday
Local residents are concerned about the environmental impact, road safety and noise and light pollution
A public meeting on a zoning change plan that would allow a Georgetown refrigerator and freezer maker to build a new industrial facility northeast of the city of Guelph is scheduled for Tuesday.
Minus Forty submitted a planning application to dezone 27.8 acres at 5063 Jones Baseline, from farmland to rural industrial land. The parcel is located just off Highway 7 midway between Guelph and Rockwood in the Township of Guelph / Eramosa.
The requested zoning change will allow the construction of a 163,979 square foot industrial facility with 90,000 square feet for future expansions. The first phase of development will encompass the administration, manufacturing and warehousing areas with eleven loading docks and 242 parking spaces.
Minus Forty specializes in energy efficient glass door freezers and refrigerators and currently occupies 80,000 square feet of space in Georgetown. It plans to move its operations to the new larger plant in Guelph / Eramosa, where its CEO said in an interview. it could grow from its current 150 or so employees to more than 400 in five years.
In sixteen letters attached to the public meeting agenda, local residents raise concerns about the proposed facility, including its impact on road safety, the environment, surrounding wells and property values. The loss of agricultural land and noise and light pollution are also cited by neighbors as reasons for opposing development.
The Township of Guelph / Eramosa encourages those who wish to speak and comment at the meeting to register in advance by emailing [email protected] However, pre-registration is not required and anyone wishing to speak at the meeting will have the opportunity to do so, Amanda Knight confirmed in an email.
The public meeting will start at 1:30 p.m. Tuesday and will be hosted on Zoom. Information on how to participate is available here.
Following the public meeting, Guelph / Eramosa Council will make a decision on the proposal at a later date.