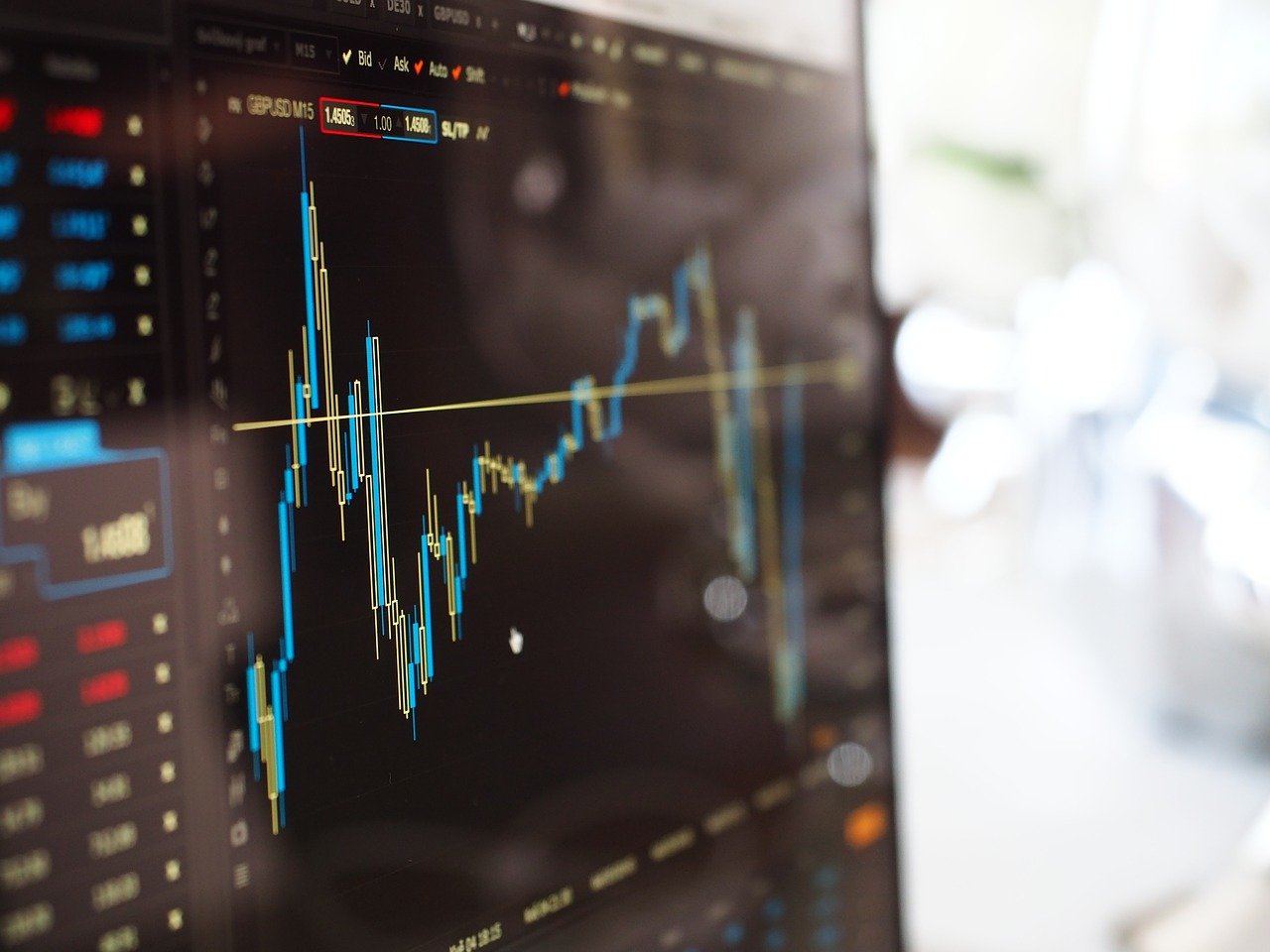 After Ford dumps 8 million shares, is it time to go deeper on Rivian?
As shares of Rivian Automotive Inc (NASDAQ:RIVN) trade down more than 85% from the post-IPO high of $172.01, the question arises: where is the bottom?
Promising IPO in a high liquidity market
Shares of Rivian jumped 53% on its Nasdaq debut in November 2021, taking the electric vehicle (EV) maker's valuation to more than $100 billion. Shares of Rivian closed at $100.73 on launch day, representing a 30% increase from its initial public offering (IPO) price. The company previously priced a 153 million-share IPO at $78 per share.
First Quarter 2022 Hedge Fund Letters, Talks and More
Lee Ainslie's Maverick records second-worst quarter in Q1 [Exclusive]
Lee Ainslie's Maverick Capital had its second worst quarter in the first three months of the year, losing 22.9%, compared to the S&P 500's return of -4.6% and the return of -5.2% from MS World. Maverick's Levered strategy returned -37.4%, while its Long strategy fell 11.1% and its Long Enhanced strategy lost 13.8%. Maverick's annualized return is Read more
The company's November debut made Rivian the second-largest U.S. automaker by market capitalization after Tesla Inc (NASDAQ:TSLA), overtaking automotive giants such as General Motors Company (NYSE:GM), Ford Motor Company (NYSE:F) and Lucid Group Inc (NASDAQ: LCID).
Rivian's IPO was the biggest offering in 2021, and along with several other electric vehicle companies, the automaker was one of the hottest investments last year. Rivian's fully diluted valuation jumped above $106 billion at its initial price.
Through its huge IPO, Rivian secured around $12 billion in funding to invest in growth, making it the biggest U.S. offering since Alibaba's debut in September 2014.
RJ Scaringe, Rivian's CEO, said at the time that going public will allow Rivian to develop "promising products, volume and growth in terms of new segments and new vehicles that we will be getting into." .
Struggling to increase production
In terms of fundamental valuation, Rivian encountered a number of obstacles. The EV startup struggled to ramp up production in Illinois in 2021 as supply chain issues troubled global automakers. Rivian's problems continued to escalate after its COO left the company at the end of 2021.
Rivian has made significant investments to ramp up production in recent years, focusing on its all-electric R1T pickup truck launched in September last year. The company also said it plans to roll out an SUV and a delivery van to cater to some of the auto industry's fastest growing segments.
But just three months after its public debut, investor sentiment towards Rivian began to shift as the automaker continued to struggle to ramp up production of its pickup trucks, sport utility cars and delivery vans. Shares of the company are trading today well below the IPO price.
Additionally, investors were also concerned about Rivian's prospects after the company fell short of its goal of producing 1,200 vehicles for individual buyers in 2021. The automaker has also faced difficulties in supplying delivery vans. to Amazon, one of its largest shareholders and a key customer. Remember, Amazon has agreed to buy 100,000 last-mile electric delivery vehicles by 2030 from Rivian.
Many thought Rivian, backed by prominent names like Amazon, Ford and T.Rowe Price, was a young electric vehicle startup that could eventually compete with Tesla, but that sentiment quickly changed in late 2021. is mainly because investors began to worry about Rivian's prospects of establishing itself before auto giants like GM, Ford and Tesla began mass production of electric cars.
"The biggest issue: They need to produce two cars at a rate where they don't lose that window of opportunity," said Wedbush analyst Dan Ives. "And that's what keeps investors up at night."
The company previously declined to provide details on whether it had succeeded in meeting its 2021 goal to start delivering vans to Amazon, which expected 100,000 vans from Rivian in subsequent years.
The electric vehicle maker also did not tell investors how many vehicles it plans to produce by the end of 2022 or how much of its current order book of around 70,000 pickup trucks and SUVs it will make this year. Investors will await an update on that front when the company releases its results on May 11.
Ford starts selling when lockout period expires
The lockup period that prevented early stakeholder trading in Rivian shares ended on 08 May. This way, early backers had their first chance to unload shares. That opportunity was taken by Ford, the Detroit-based company selling 8 million shares through Goldman Sachs for a net $214 million.
Shares of Rivian fell sharply in response to CNBC's scoop that Ford intends to sell part of its stake in Rivian. The auto giant held a 12% stake, or about 102 million shares, in Rivian.
The sale has now reduced Ford's stake in Rivian to 10.5% or 94 million shares and the car giant has remained Rivian's fourth largest shareholder.
Rivian's steep decline since its IPO has also affected its biggest backers, including Ford and Amazon, in other ways. In April, Ford announced that it lost approximately $3.1 billion in GAAP terms in the first quarter, mainly due to the loss of its investment in Rivian, while Amazon.com, Inc. (NASDAQ:AMZN) recorded a $7.6 billion loss on its EV startup bet.
Can Rivian make a comeback…eventually?
2022 is likely to be a year to forget for Rivian. In addition to struggling with supply chain headwinds, the company is also significantly affected by the difficult macroeconomic conditions, with the US Federal Reserve acting in an extremely hawkish manner.
With rising interest rates, the growth part of the stock market is the most affected, which explains the sharp drop in Rivian shares.
Back to the fundamentals of the business, all eyes will remain on Rivian's ability to secure critical supply of key components and eventually pass these higher costs onto consumers. Investors will be looking for clues as to how the company is coping with various shortages and rising input costs.
For Rivian to hit its full-year production target of 25,000 vehicles, the EV startup will need to nearly triple its pace in the first quarter to 7,500 in the remaining three quarters. The company could also lose the opportunity to capitalize on its 83,000 pre-orders as rivals continue to push ahead with development of their electric cars. Rivian would regain investor confidence by ramping up deliveries of the R1T model.
For Rivian shares to trade higher from here, investors will need to ensure that estimates are at or near lows. Additionally, investors are likely to pay close attention to Rivian's cash burn and whether the EV startup will be forced to raise additional funds. This scenario could further hurt Rivian shares given the current higher cost of capital.
Conclusion
With Rivian shares down more than 80% from the record set shortly after the IPO, growth investors are scratching their heads for bullish signs that EV stock has bottomed out. .
For this to happen, the pace of production and shipments would need to be increased significantly, alongside improving financial conditions currently affecting the equity market as a whole.
---
About the Author
Shane Neagle is editor of The Tokenist. Shane has been an active supporter of the movement towards decentralized finance since 2015. He remains fascinated by the growing impact of technology on the economy – and everyday life.
Updated