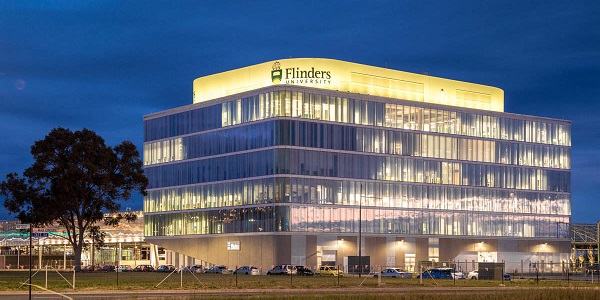 Canberra backs Flinders Factory of the Future
By Peter Robert
The Federal Government is backing a major expansion of Flinders University's Factory of the Future in Adelaide's Tonsley innovation district, delivering on a campaign promise it first made ahead of the 2019 federal election.
Industry Minister Ed Husic today announced that next week's budget will include $10.1 million to help Flinders develop the facility, which was developed with BAE Systems Australia on the model of the centers of the British catapult industry.
The South Australian government has pledged $4.1 million and Flinders will also fund the new manufacturing growth accelerator.
Husic said the Factory of the Future will work with more than 100 advanced students and 200 small and medium enterprises to build their technological capabilities and help them gain a foothold in critical supply chains.
Husic said: "We are delivering on our campaign pledge to support the factory of the future, delivered for Adelaide and local manufacturing.
"The state-of-the-art facility will help develop a dedicated workforce to fill skills gaps in digital and advanced manufacturing technologies.
Unlike the Industry Growth Centers which were set up by the Coalition Government, the Flinders Center is more than a funding body, having its own manufacturing facilities where SMEs can demonstrate and improve their offerings.
Several companies have already graduated from the factory of the future to work at BAE Systems' Osborne shipyard on the construction of the Hunter-class frigates for the navy.
It is this combination of research links, experimental manufacturing facilities and pathway to commercial manufacturing that has made the Catapult Centers and German Fraunhofer Centers so effective in supporting advanced manufacturing.
It is estimated that more than 100 Flinders University students per year will benefit from the Factory of the Future.
Professor Colin Stirling, Vice-Chancellor of Flinders University, said: "The Factory of the Future is Australia's first industrial-scale, high-value manufacturing acceleration and research facility.
"Federal government support will help realize the full potential of the factory of the future to drive sovereign capacity through manufacturing growth, more jobs and stronger exports."
Flinders also offers a new degree in digital technologies to develop the future workforce.
Husic said, "We need to build strategic capabilities in industry and enhance our ability to harness technologies to ensure our prosperity and national well-being in the future.
"This investment will promote economic growth by helping to create new jobs in emerging industries.
Further reading:
FLINDERS TO PROPEL THE INDUSTRY INTO THE ERA OF ADVANCED MANUFACTURING
MOUNT ANOTHER SUMMIT ON HIGH-VALUE MANUFACTURING AND INNOVATION – BY PROFESSOR JOHN SPOEHR
Image: