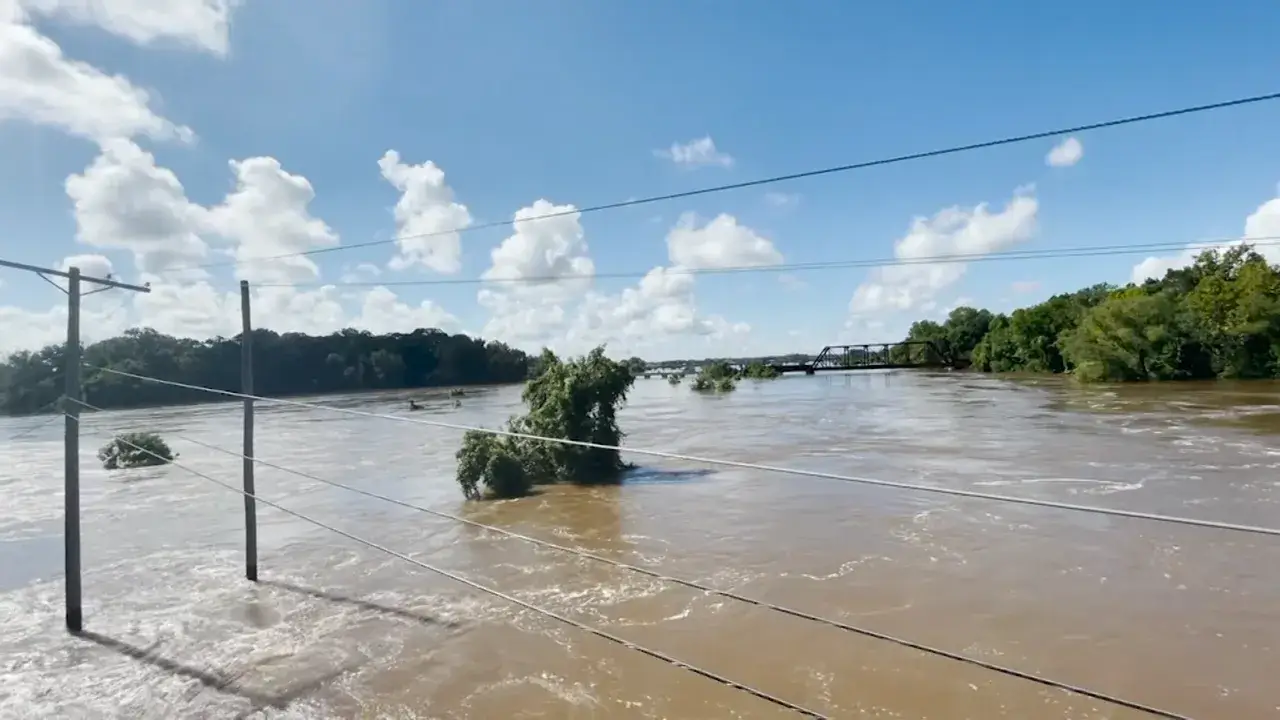 Climate and environmental injustice: Thousands without water in Jackson, Mississippi
Residents of Jackson, Mississippi are without drinking water after heavy rains caused the Pearl River to crest just below major flood stage this week. A major pump at the city's main water treatment facility was damaged. The city's mayor says the current water crisis is the result of problems that have been going on for years.
The OB Curtis water treatment plant was pushed to failure after the city experienced a high level of flooding due to heavy rains over the past week after nearly 30 days of a notice water boiling that has become common in Jackson. Its complete failure left the city without enough clean water for people to use.
The EPA defines environmental justice as the fair treatment and meaningful involvement of all people, regardless of race, color, national origin, or income, in the development, implementation, and enforcement of environmental laws, regulations and policies. In a statement on the Jackson, MS water crisis, NAACP President Derrick Johnson addressed the disparities highlighted by the Jackson, Mississippi water crisis: "One way or another, in 2022, equality and justice remain out of reach for black communities across America. . The disparities our community faces are stark – just look at the disaster unfolding in my hometown of Jackson, Mississippi. He went on to say, "More than one hundred thousand people, the majority of whom are black, do not have access to safe drinking water for the foreseeable future." The State of Mississippi and the City of Jackson must prioritize providing basic services to the community, a lack of investment from political leaders has created this crisis and highlights the racial injustice associated with the distribution of state and federal funds for drinking water.
Billions of dollars have been made available by the federal government in recent years for investments in community water supply infrastructure to avert crises like the one in Jackson, MS. This funding has not reached the communities most in need and must be prioritized to communities experiencing racially motivated environmental injustice to ensure clean water is available for all. The water crisis in Flint, Michigan, presented the nation with what black communities had known for years about the underinvestment in water infrastructure in their neighborhoods. This phenomenon is present throughout the country.
The funding that has been made available is only part of what is needed to have a quality drinking water supply for every community, over a trillion dollars needs to be invested by the start of 2030. This is a shared responsibility between local authorities. , state and federal governments and this investment must also improve the resilience of our water infrastructure to climate change due to the climate crisis. Jackson Mayor Chokwe Antar Lumumba said it best: "We've had hotter summers, colder winters and more rainfall every year and that's impacting our infrastructure. And so we need support not only to create sustainability and fairness in our system, but also to temper our system. We cannot simply rebuild what it should have been, but it must be built around what is needed for these communities to thrive even when impacted by climate change. American Rivers called on the Biden administration to take urgent climate action to support clean water supplies for healthy rivers and communities. These actions must be launched now. We can't wait. Learn more.