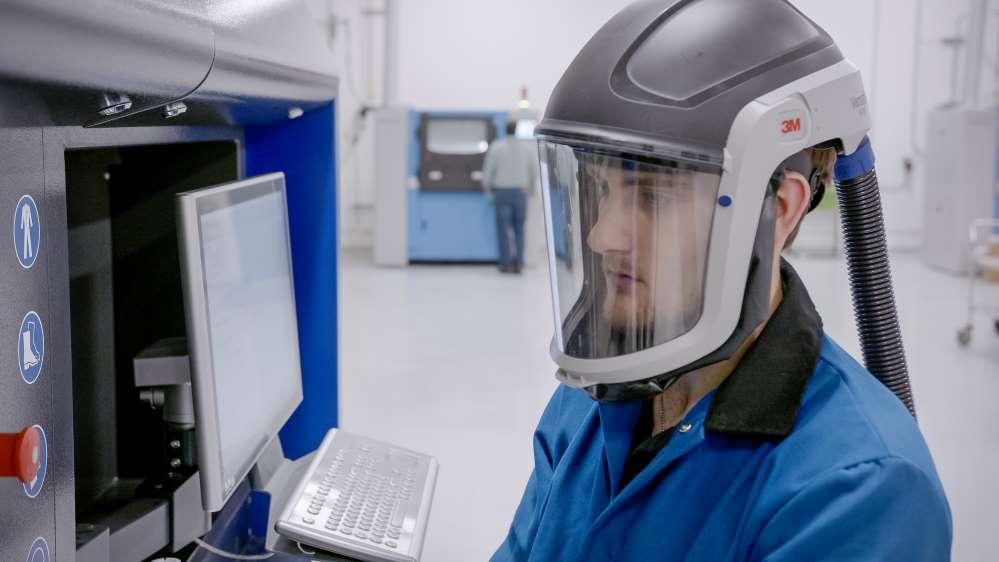 Collins Aerospace Opens Additive Manufacturing Plant and Expands MRO Capabilities
Collins Aerospace announced on June 10 the opening of a new additive manufacturing center and the expansion of its maintenance, repair and overhaul (MRO) capabilities at its campus in Monroe, North Carolina. The company, a Raytheon Technologies Corp. venture, completed a $30 million expansion of the site in 2021 and has since invested an additional $15 million through a municipal and county economic development program.
The AM center currently has two 3D printers; Collins plans to add more in the future. The new facility joins the company's existing global network of additive production centers in Iowa, Minnesota and Singapore, as well as additive research centers in Connecticut and Poland. The company built the centers to support the next generation of aircraft with advanced systems and optimized designs.
"Through a process of joining materials layer upon layer to manufacture parts from 3D model data, additive manufacturing offers several key advantages over traditional manufacturing," said Kevin Myers, vice president of operations. at Collins. "By using additive manufacturing to produce aircraft parts and components, we can help reduce weight, cost and time to market and provide more sustainable solutions for our customers."
The company maintains a global network of 75 MRO sites that serve its global customer base. Collins opened the 160,000 square feet. Monroe in 2004. It serves over 300 customers in the aerospace and defense industry and repairs over 6,500 unique part numbers for commercial and military aircraft.