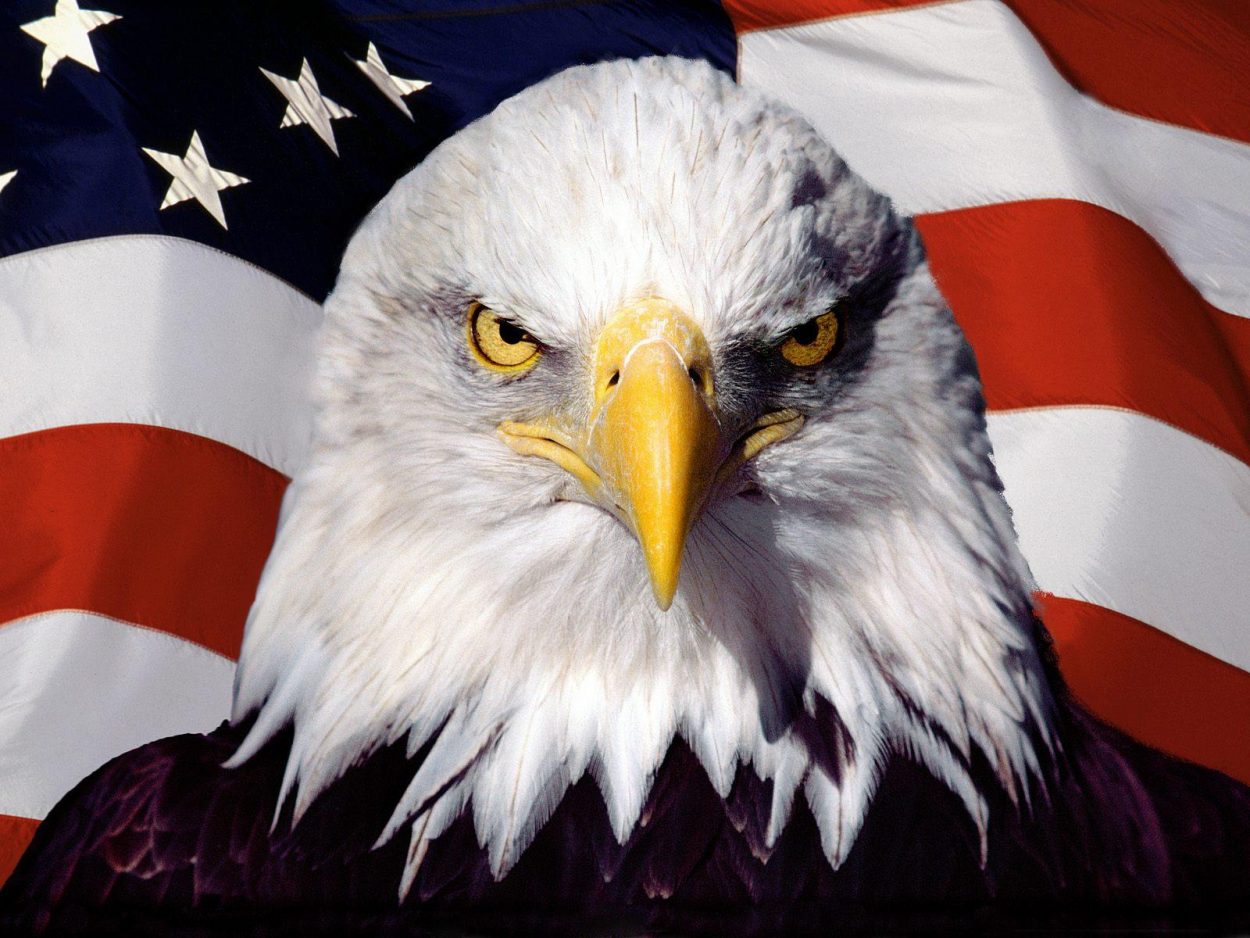 How America's Enemies Get Off Radar and Evade Surveillance by Altering GPS
Successive US governments have used sanctions against friends and foes to force them to toe the line. While sanctions-based coercion can cripple a country's economy, hostile states seem to have come up with innovative ideas to challenge the watchdogs.
Previously available only to the world's militaries, technology to conceal a ship's location is rapidly spreading through the global shipping industry as governments from Iran to Venezuela – and the rogue shipping companies they rely on to transport their petroleum products – are looking for stealthier ways to avoid U.S. sanctions, AP News reported.
Windward, a maritime intelligence firm whose data is used by the US government to investigate sanctions violations, revealed that it has tracked more than 200 vessels involved in more than 350 events in which they appear to have electronically manipulated their GPS position since January 2020.
The company, founded in 2010 by two former naval officers, tackled a fundamental problem: while 90% of global trade is done by sea, global maritime data is disconnected, analogous and often in error due to false reports and intentional manipulation. The Windward produces a real-time database of every ship at sea in the world by merging data from numerous sources with other inputs such as satellite photos.
"It's out of control right now," Matan Peled, co-founder of Windward and a former Israeli navy officer, said in an interview. "It's not run by countries or superpowers. These are ordinary companies that use this technique. The scale is amazing.
Digital warfare technology at sea backs US enemies to evade sanctions – India instances https://t.co/SPayw6YeHM pic.twitter.com/mbfnP7oDKu

— HourlyPrimeNews (@HourlyPrimeNews) February 3, 2022
In 2015, when there was speculation that Iran was storing oil in the Gulf, these tools revealed the extent of Iranian storage. Iran had claimed that it had no oil stocks in the Gulf. Windward thought the figure was low: the country then had 53 million barrels parked in ships off the coast of Iran, pending the lifting of sanctions.
In 2018, then-US President Doland Trump quit the nuclear deal with Iran and reimposed sanctions on the pretext that it was secretly enriching uranium and failing to meet the terms of the deal. Since then, Washington has used so-called "maximum pressure" tactics to corner Tehran.
#Oil prices climb to November 2014 high after #WE President Trump gives up #Iran nuclear agreement and announcement of new sanctions at the "highest level", which risks weighing on Iran #raw exports later this year #Reuters #OOTThttps://t.co/sCdyfGb9aw pic.twitter.com/JHrClq2ZQA

— Henning Gloystein (@hgloystein) May 9, 2018
The economic sanction that essentially halted oil shipments from Iran has caused deep distress to its economy. It is therefore not surprising that Iran is using any method to circumvent US restrictions even as talks with Washington continue.
On the other hand, Venezuela has been sanctioned by the United States because it remains opposed to its leader whom it considers corrupt and despicable. According to the United States, these sanctions are intended to ensure that Nicolas Maduro and his associates do not profit from illegal gold mining, state-owned oil companies or other business transactions that would allow the regime's criminal conduct and violations. human rights.
#Iran reviewed 🇻🇪 @UN_HRC"We salute the unfailing commitment of #Venezuela to the promotion and protection of the human rights of its people. Iran expresses its deep concern over the unilateral coercive measures (sanctions) against Venezuela, which have disastrous effects on human rights." pic.twitter.com/xjgvVHQR0G

— Hillel Neuer (@HillelNeuer) January 29, 2022
The allegations made against the Venezuelan administration have been disputed and reports have indicated that these sanctions have seriously damaged the economy and created a humanitarian catastrophe. The distress in Venezuela also explains why he is trying to escape the radar of the United States.
According to Windward co-founder Peled, US authorities have been slow to recognize the expansion of equipment that has been part of the electronic warfare arsenal for decades but is only now appearing in commercial ships, with major ramifications for national security, the environment, and maritime safety.
Getting around the sanctions
Windward has used technology to track digital trails that don't correspond to actual motion, such as hairpin turns at breakneck speed or drifting in the form of perfect crop circles, to identify suspicious ships.
William Fallon, a retired four-star admiral and former commander of US Pacific Command, said the electronic manipulation threat had been known to US authorities for some time and was one of a growing number of threats. so-called "grey area" national incidents. security challenges that transcend traditional military, trade and economic boundaries.
Windward uncovered one of the most egregious examples, a 183-meter-long oil tanker that could be monitored traveling to Iraq while loading crude in Iran, which is not allowed to ship its oil due to sanctions.
January 2022 Iranian Tanker Tracking
Find out which vessels are involved in the illicit transfer of oil from #Iran I got up last month and find out what's going on in this picture. (🛰️📷: @sentinel_hub) #UANIShipping #OOTT https://t.co/YhU6EbVUK5 pic.twitter.com/m1eJ1NkVd7

—UANI (@UANI) February 5, 2022
Windward asked that the tanker's name be removed to avoid any possible US government investigation. The tanker left the United Arab Emirates on February 11, 2021, indicating its destination in Basra, Iraq. Its global navigation system began to show unusual drift patterns when it was 20 nautical miles away. Twelve days later, its transmission had stabilized and it could be seen crossing the Strait of Hormuz at normal sailing speed, this time fully loaded with crude, according to AP News.
Satellite imagery showed that tens of nautical miles away, at Iran's Kharg Island oil terminal, a ship of comparable length and with the same red bridge interrupted by a white post and bridge was visible during the two-week cruise. This vessel was then tracked by satellite as it returned to the United Arab Emirates, with its trajectory converging with the reported position of the original vessel once it resumed normal transmission.
Since 2004, ships over 300 tonnes have been required by a United Nations maritime convention to deploy an automatic identification system to avoid collisions and assist rescuers in the event of a spill or disaster at sea. Tampering with its operation is a serious offense that can lead to government fines for a vessel.
However, what was meant to be a safety device at sea has led to the growth of ship tracking services such as MarineTraffic.com.
Marine Traffic is an open community project that offers real-time information on ship movements and ship locations in ports. It contains information about ships such as the site where they were built, as well as ship size, gross tonnage and International Maritime Organization (IMO) number.
Using the Google Maps API, Nautical Charts and Open Street Map, ship locations are displayed on a Google Maps background. The basic MarineTraffic service is free; more advanced features are offered for a fee.
This means that location information is very easy to track and manipulate if the right tools are used.
False leads to avoid detection
Experts say these websites are easily fooled because they rely on data obtained from thousands of amateur base stations that act as police radio scanners, monitoring maritime activity. Last year, two journalists from the Norwegian Broadcasting Corporation were able to create a fake base station near Somalia online and insert the fake coordinates of a real ship. The falsified position appeared seconds later on MarineTraffic.com.
"To minimize errors and still ensure data integrity, MarineTraffic has introduced a series of key actions over the past few months as we strive to continue to further secure incoming data," MarineTraffic's Anastassis Touros said in a statement. Steps include blocking specific stations and IP addresses that consistently transmit fake data.
Despite these quality control efforts, two US intelligence officers told The Associated Press that the sheer volume of data has reduced the usefulness of these open-source systems.
China is another blind spot. The recent implementation of a strict data privacy law has nearly halved the amount of terrestrial data on maritime activity in Chinese waters. This makes it more difficult to track activity at busy ports, essential to global supply chains.
China adopts new personal data privacy law, effective November 1 https://t.co/j8fOnJPEPK pic.twitter.com/ETyIWn6f4m

— Reuters (@Reuters) August 20, 2021
Researchers from Global Fishing Watch, which uses satellite data and machine learning to track activity at sea, came to the same conclusions as Windward. It discovered 30 ships whose locations reported on ship tracking platforms frequently slipped out of range of the satellite receiving the ship's position.
Attempts to conceal a vessel's position, according to Bjorn Bergman, data analyst for Global Fishing Watch and Sky Truth, are easily recognizable.
A small freighter with a very sketchy past sailing from Russia to Venezuela, from Jamaica to Cuba, while displaying abnormal behavior along the way?

What are you wearing, Alexander Tvardovskiy, and why are you at Mariel's right now? pic.twitter.com/AjTDETsg6K

— HUNTSMAN 🇺🇸 (@man_integrated) July 13, 2021
"While we must remain vigilant, ship operators who choose to manipulate their data will end up shining a spotlight on their business," he said.
These revelations from the agencies used to track maritime movements could ring alarm bells for the United States, which is currently stuck in talks with Iran over whether to revive the nuclear deal and lift sanctions. This could find mention in the talks, thus stalling prospects for a breakthrough. A similar situation may arise when deciding on the renewal or extension of sanctions against Venezuela.