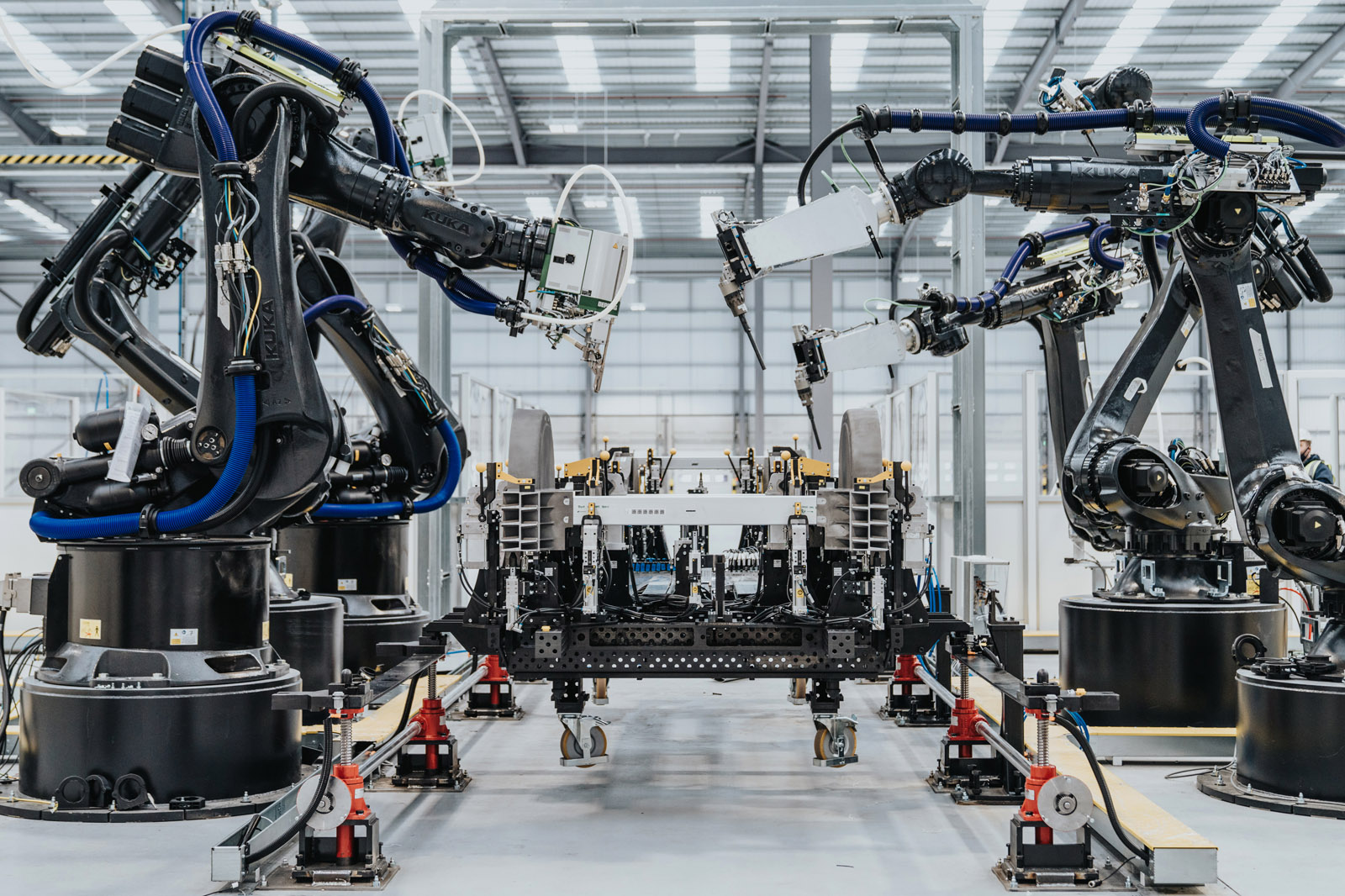 How Arrival is shaking up industrial production
Three Wemos are needed to support the weight of the van's platform, which is equipped with its battery, motor, and Cell One ancillary equipment; before moving 22 minutes later to cell two, where the "hoops" of the extruded body are installed; then on cell three, where the cabin is built from several panels and the front module is bolted; then to other cells for installation of interior fittings and loading dock according to customer specifications.
No vehicles were on the line when we visited, so we can't judge the final quality of the vans, but the pre-production examples made at Arrival's Banbury pilot plant appear well finished.
The race is now on to start production in time for UPS to begin electric delivery of Christmas parcels around London and South East England.
It will not only be a Christmas gift for customers, but also an innovation for Arrival.
Where did the idea come from?
The micro-factory concept was first proposed in 1998 by Cardiff Business School academics Peter Wells and Paul Nieuwenhuis.
They disrupted car manufacturing by replacing a sprawling, high-production factory with a network of low-volume factories. Instead of a high-investment press factory, paint shop, and complex production line, their vision was flexible, low-investment production equipment responsive to changing market conditions.
"You can build a network of micro factories bit by bit, which is strategically important because you are expanding your production to a growing market by replicating each micro factory locally, rather than building a huge factory and then force the cars into the retail network," Wells told Autocar.
They looked at low-volume companies like Lotus (which had recently launched the revolutionary Elise in extruded alloy with composite bodywork), Ferrari and electric car pioneer Think.
The conclusion was to size a micro factory around an annual output of 5,000. So supplying a market like the UK, typically served by a large factory making 300,000 cars a year, would require 60 micro -factories, each near a major population center.