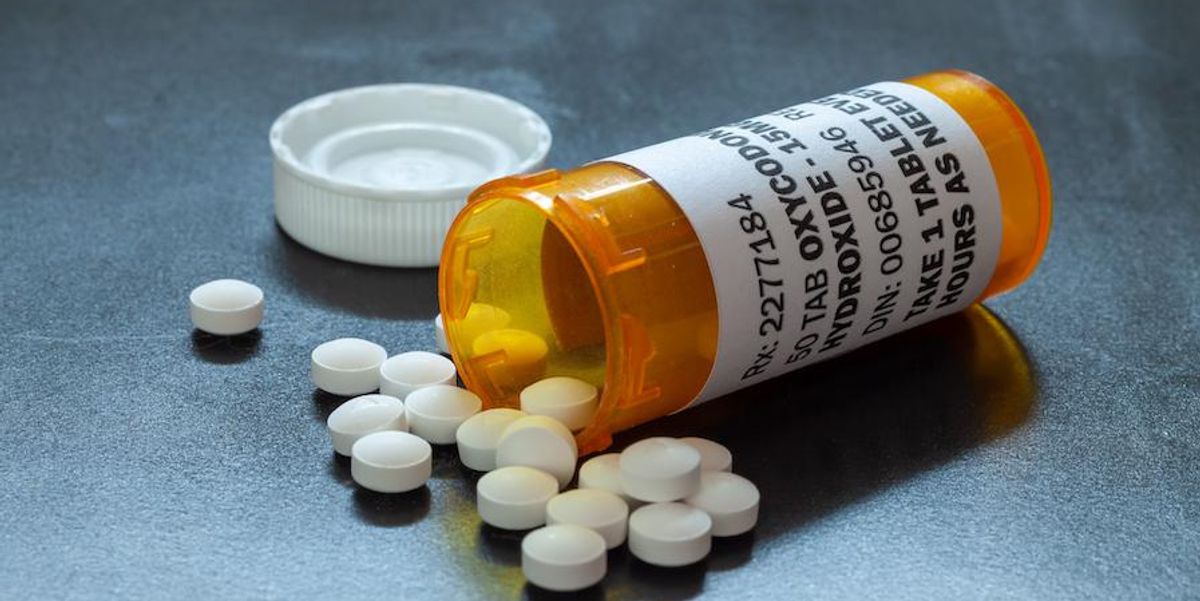 How investing in mental health is an investment in fighting opioid addiction
The opioid crisis has been a well-documented struggle across North America. According to the World Health Organization, approximately 500,000 people die each year from illicit drug use. In 2019 alone, the United States recorded 70,630 drug overdose deaths, 70% of which were directly attributable to opioids. The pandemic has only exacerbated the current crisis; from 2019 to 2020 alone, opioid overdose deaths increased nearly 30% to more than 93,000.
This epidemic is taking a heavy financial toll, a burden that is not limited to health care. Social protection and public health are also strongly impacted, as are the police, caregivers and relatives of each victim. Considering these factors, the CDC estimates that the abuse of prescription opioids in the United States creates an "economic burden" of approximately US$78.5 billion annually.
The opioid crisis cannot be solved by law enforcement alone. Effectively managing opioid abuse requires addressing the root cause – the addiction. In this regard, the use of psychedelics such as ibogaine represents one of the most compelling recent developments in treatment.
---
What are opioids?
Opioids are a family of drugs closely related to the opium poppy and consist of two distinct classifications.
The first, opiates, derive from compounds naturally present in the plant. Opium is the first and oldest opiate, with the first known use dating back to around 2100 BC. Morphine, a prescription drug, is technically a concentrated and purified form of opium, as well as the base from which other opiates, such as codeine and thebaine, are derived.
Synthetic opioids have a similar chemical structure to opiates, but are not naturally occurring. Heroin is one of the earliest known synthetic opioids, originally marketed in the early 20th century as a more effective and less addictive alternative to morphine. Other synthetic opioids include fentanyl, hydromorphone, methadone, and buprenorphine.
By binding to chemical receptors located throughout the body, opioids are known to produce a range of clinical effects. They are powerful analgesics, relieving pain without causing loss of sensation or consciousness. Side effects of opioid use include euphoria, mood changes, drowsiness, brain fog, constipation, nausea, itching, and vomiting.
What are we doing to fight the opioid epidemic?
Because the opioid crisis is a complex problem, it requires a multi-pronged solution. Organizations such as the CDC and the Public Health Agency of Canada work closely with governments at the municipal, regional and federal levels. In addition to increasing public awareness, they seek to improve treatment, prevention, and recovery programs, while simultaneously striving to decriminalize and destigmatize substance abuse.
The province of Ontario, for example, recently invested C$32.7 million in addictions services and supports. In 2020, the Biden government announced plans to invest US$125 billion in treatment, prevention, and recovery programs over the next decade. And programs like Prevention Point Pittsburgh are working to provide both supervised consumption sites and broader access to treatment.
Yet even this level of investment and involvement is only part of the solution. Traditional methods such as detox are insufficient to treat opioid addiction, with a staggering 91% of patients experiencing a relapse. Alternative treatments are needed, and this is where the private sector has its role to play.
According to a 2021 Crunchbase survey, venture capital-backed companies working on addiction treatments and service offerings have raised more than $1 billion in funding to date. Much of this investment capital has been directed to startups that champion the clinical use of psychedelics.
How Investors Can Help Fight Opioid Addiction
When it comes to psychedelia-focused startups, the investor market is both rich and growing incredibly fast.
Last year, New York-based MindMed (NASDAQ:MNMD) became the first psychedelic pharmaceutical company to go public. This was followed by a host of others in a short time, including Atai Life Sciences (NASDAQ:ATAI) and Compass Pathways (NASDAQ:CMPS). It should also be noted that addiction is only part of what these companies aim to solve.
While companies such as Universal Ibogaine (TSXV:IBO) primarily focus on recovery from addiction, others such as NeonMind Biosciences (CSE:NEON,OTCQB:NMDBF) believe psychedelics could be used to treat addiction. 'obesity. Although research in this area is still in its infancy, the investor market is extremely promising. Many have even gone so far as to call psychedelics the next frontier not just in addiction counseling, but in health care as a whole.
Universal Ibogaine recently engaged contract research organization partners to enable the company's planned clinical trial in Canada to be conducted with Health Canada approval. UI is currently working with its CRO partners to finalize the study design ahead of a planned clinical trial application to treat opioid dependent individuals with ibogaine.
Takeaway meals
A formative new market is emerging thanks to the increased focus on companies seeking to address the opioid crisis using innovative therapies like those created by psychedelic startups. This presents investors with an investment opportunity that could be both profitable and rooted in improving the general well-being of people struggling with addiction.
This INNSpred article is sponsored by Universal Ibogaine (TSXV:IBO). This INNSpred article provides information sourced from the Investing News Network (INN) and approved by Universal ibogaine to help investors get to know the company better. Universal ibogaine is an INN customer. Company campaign fees allow INN to create and update this INNspired article.
This INNSpred article was written to INN editorial standards to educate investors.
INN does not provide investment advice and the information in this profile should not be considered a recommendation to buy or sell any securities. INN does not endorse or recommend the activities, products, services or securities of any company featured.
The information contained herein is for informational purposes only and should not be construed as an offer or solicitation to sell or buy any securities. Readers should do their own research for all publicly available information regarding the company. Before making any investment decision, readers are advised to consult directly Universal ibogaine and seek advice from a qualified investment advisor.