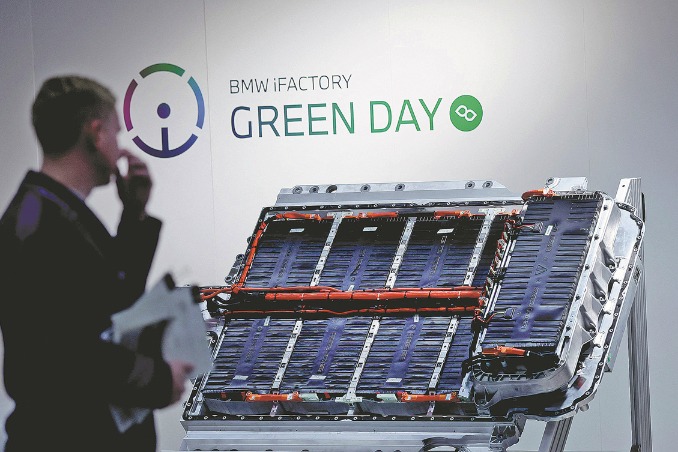 Investment and production expansion reaffirm BMW's confidence in China
German automaker BMW has announced a 10 billion yuan ($1.39 billion) investment to expand its battery production plant in China, reaffirming its strong confidence in the Chinese market. This is another major investment by BMW to accelerate its transition to electrification following the opening of the Lydia plant in Shenyang, Liaoning province, in June.
"Today's signing of the agreement is the latest demonstration of our confidence in the Chinese market and our commitment to promoting cooperation between China and Germany," said Jochen Goller, President and CEO. management of BMW Group Region China.
This new expansion project is located in the Sino-German High-end Equipment Manufacturing Industrial Park (Shenyang) in Shenyang Economic and Technological Development Zone.
With the completion of its expansion, the high-voltage battery center will become the BMW Group's third global power battery center. In 2017, BMW Group established the center, which encompasses battery research and development, production and testing.
In June, BMW invested 15 billion yuan in its new Lydia plant in Shenyang, primarily designed to produce the all-electric BMW i3, a sporty mid-size sedan. The Lydia plant will increase BMW's annual production in China to 800,000 vehicles from 700,000 in 2021.
Since 2010, BMW has invested more than 83 billion yuan in Shenyang to build a production system integrating research and development, procurement and production of powertrains and vehicles, making Shenyang the largest production base in the world. world for BMW Group, according to the company.
The past decade has seen BMW's huge success in China since the founding of the BMW Brilliance joint venture in 2002. China's sales accounted for a third of its global share in 2021.
In addition, China has become the world's largest new energy vehicle market and the most important NEV research center in recent years.
According to data from the China Association of Automobile Manufacturers, sales of new energy vehicles in China amounted to 3.521 million units in 2021, accounting for 53 percent of the global market share.
Li Hongbiao, a senior fellow at the China Academy of Northeast Revitalization, said Europe faces challenges such as an energy crisis and regional conflicts, while China has cultivated its industrial chain and supply chain. NEVs complete with its advantages of technical strength and lower manufacturing costs. .
Experts said that China has gained competitive advantages in the middle and upper parts of the new energy vehicle industry chain, especially in battery manufacturing, battery parts and battery processing. battery metals.
On June 22, the State Council executive meeting made it clear that China will continue to support NEV purchases by implementing policies such as tax exemptions.
In 2021, BMW's NEV sales in China reached 48,000 vehicles, with a 69.6% year-on-year increase.
By the end of 2025, BMW plans to deliver 2 million 100% electric vehicles worldwide. By 2030, the production of electric cars should represent 50% of its global market.
Li Mofei contributed to this story.