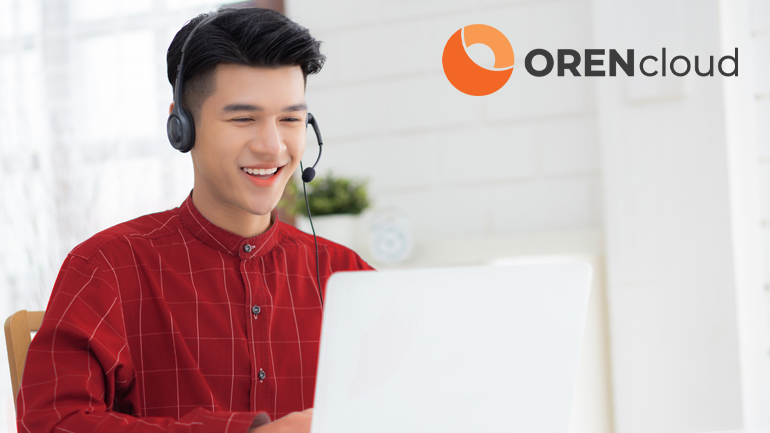 Modernize Business Communications with Cloud Solutions by ORENCloud
ORENcloud is a cloud communications company, whose mission is to revolutionize communications solutions by helping businesses embark on digitalization by embracing cloud communications to achieve agility, resilience and modernization.
Organizations can benefit from hosted unified communications from ORENcloud for a variety of reasons, including mobility, accessibility, flexibility, manageability, and affordability. Hosted PBX, contact center, ticketing, helpdesk solution, Microsoft Teams PSTN integrations, unified chat and chatbots, and SIP trunking services are some of the telecommunications solutions that help increase the business efficiency and promote customer-business interactions across multiple channels.
The VaaS (Voice-as-a-Service) and CCaaS (Call Center-as-a-Service) solution allows consumers to acquire a complete set of business communication solutions in a single, easy-to-use package. ORENcloud SIP Trunking offers high quality multi-codec and multi-connection services, with terminations handled by local Malaysian Telecom Tier 1 as well as International Telecom with virtually unlimited channels. ORENcloud works with these international partners to offer a variety of global phone numbers, including landline, mobile, and toll-free options.
ORENCloud is committed to ensuring the security of all of its customers. The company continuously invests in security technology, deploying smart security measures, such as 24/7 monitoring and AI to detect telephony and usage fraud. Therefore, companies with strict communication regulations, such as banking and financial services, feel safe using ORENcloud telephony solutions.
ORENcloud UC, the company's softphone, allows users to send and receive audio and chat messages from many devices by leveraging the softphone. This product allows users to complement or even entirely replace traditional phone systems with a single application, delivering tremendous benefits such as mobility and unified communications to any business.
ORENcloud is a member of Internet Alliance Malaysia, a non-profit organization that represents all digital service providers in Malaysia. Additionally, ORENcloud is certified with all TM products (MLS, PRI, analog) and TimeDotCom Business Voice.
Benefits of using ORENcloud:
Hassle-free setup
No contract
Low subscription rates
Extended cloud PBX features
Softphone compatible with Android, iOS, Windows and MacOS
Dual-layer edge security and encryption
Total scalability
Omnichannel communications
Built-in fraud detection and 24×7 monitoring