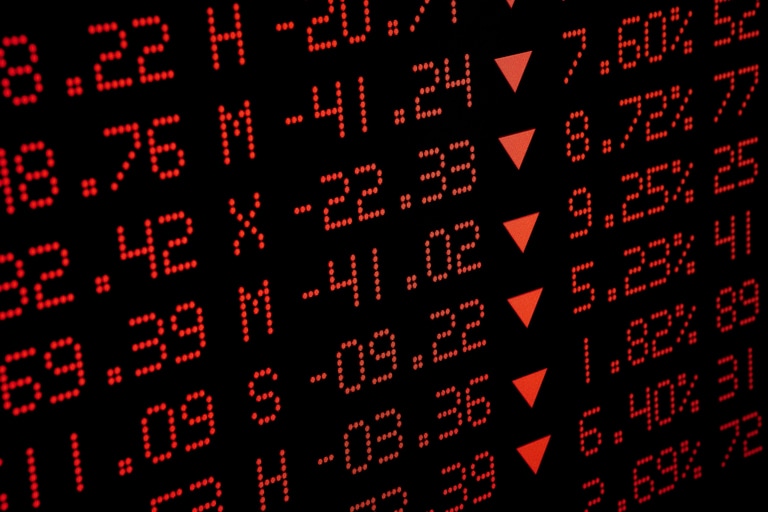 Negative start to September as yields continue to rise
Jhe past four days have seen a dramatic change in sentiment with yields up sharply across the board since Powell's speech in Jackson Hole, as well as sharp declines in stock markets, with the S&P500 falling more than 4% in August and the Nasdaq 100 falling more than 5%.
While US markets fell sharply in August, we also saw sharp declines in global bond markets as US yields rose sharply. While US yields have surged, those gains have been overtaken by a surge in German and UK yields both short- and long-term as markets increasingly price in the interest rate outlook. much higher, as central banks signal a singular determination to contain the sharp rise in inflation.
The change was most notable in 2-year yields which posted record monthly gains. The German 2-year gilt yield ended at 0.281% in July to end August at 1.2%, while the UK 2-year gilt rose from 1.71% to 3.02% at the end of August. The US 2-year yield also hit a 15-year high.
Despite this strong rise in yields, we have seen both the Pound and the Euro experience sharp declines over the past few months, although the Pound has looked much more vulnerable in recent days and continued to decline this morning.
Four successive daily declines have seen the pound fall from Friday highs of 1.1900 to the 1.1600 zone, and its worst monthly performance against the US dollar since October 2016, while the euro appears to be looking to carve out a base around the 0.9900 area. .
The euro's rebound appears to be based on the belief that the ECB may well hike rates by 75 basis points next week, following its 50 basis point move in July. However, this is likely to pose an even bigger problem for the ECB as Italian 10-year yields return towards 4%.
The US dollar also had a strong month, ending higher for the third month in a row and closing at a 20-year high, a trend that continued this morning in Asia with USD/JPY trading at a new high of 24 years.
As we enter a new month and a weather fall, the question now is where do we go next for the stock markets, after Powell's comments late last week and then the hawkish comments from others Fed officials this week.
When you have the likes of a typical Fed dove like Minneapolis Fed Chairman Neel Kashkari talking about the unlikely prospect of rate cuts in 2023, it's hard to envision a scenario other than a rate hike of 75 basis points later this month as the Fed continues to insist that their priority is to hold rates until the job is done.
As if to re-emphasize this message, Cleveland Fed President Loretta Mester has also publicly stated that she expects no rate cuts in 2023 and rates slightly above 4% at the start of next year.
Today's economic data is unlikely to dampen central banks' resolve to raise rates, although the data continues to deteriorate, with the latest figures out of China signaling further weakness. The latest Caixin manufacturing survey fell back in contraction to 49.5 amid reports that Chengdu was on lockdown to contain Covid.
As we look to the start of the month, Asian markets have started to pull back, which should weigh on European markets which should also open lower, as investors begin to weigh reports that the US government has banned the sale of chips to Russia and China by Nvidia.
We already know that the latest August manufacturing PMIs from Germany and France are expected to contract to 49.8 and 49 respectively, but we will also have the picture of Spain and Italy which should be all also weak, with Spain expected to slide to 48.5 and Italy to 48.1. The UK is set to be confirmed at 46.
In the US, weekly jobless claims appear to have plateaued around the 250,000 level, after hitting an 8-month high of 261,000 in July. With official payroll figures due tomorrow, there is some uncertainty as to whether the kind of job growth we saw in July was one-off or if it is incentivizing a return to the labor market for some pre-retirees.
Yesterday's ADP report would suggest not, with just 128,000 jobs added in August under the new methodology. This was well below the forecast of 300,000, but on the pay figures it becomes clear that upward wage pressure is building, with average wage gains of 7.6% for those in employment and about 16% for those who change jobs.
EUR/USD – continues to climb, however until we break through last week's highs in the 1.0120 area, it looks like a short squeeze. We can see the potential for a compression towards 1.0220, but while below, the bias remains for a move towards 0.9660, on a break below 0.9900.
GBP/USD – The March 2020 lows are currently in the 1.1410/15 area and the current weakness could take us back to those lows. So far there has been little evidence of a rebound, with resistance at the 1.1750/60 area.
EUR/GBP – pushed past the 0.8630 area and appears to be heading for the June highs at 0.8720. Support now comes in at the 0.8580 area.
USD/JPY – Previous highs at 139.40 have given way opening the way to the 140.00 area, and potentially higher. Support now comes in at the 137.15 area or cloud support, and below it at the 50-day SMA at 135.80.
How to trade the financial markets
A guide to spreading CFD betting and trading, with examples of different trading strategies and an introduction to the three pillars of trading.
get this free report
Disclaimer: CMC Markets is an execution-only service provider. The material (whether or not expressing opinions) is provided for informational purposes only and does not take into account your personal circumstances or objectives. Nothing in this document is (or should be considered to be) financial, investment or other advice on which reliance should be placed. No opinion given in the material constitutes a recommendation by CMC Markets or the author that any particular investment, security, transaction or investment strategy is suitable for any specific person. The material has not been prepared in accordance with legal requirements designed to promote the independence of investment research. Although we are not specifically restricted from processing prior to providing such material, we do not seek to take advantage of the material prior to its dissemination.