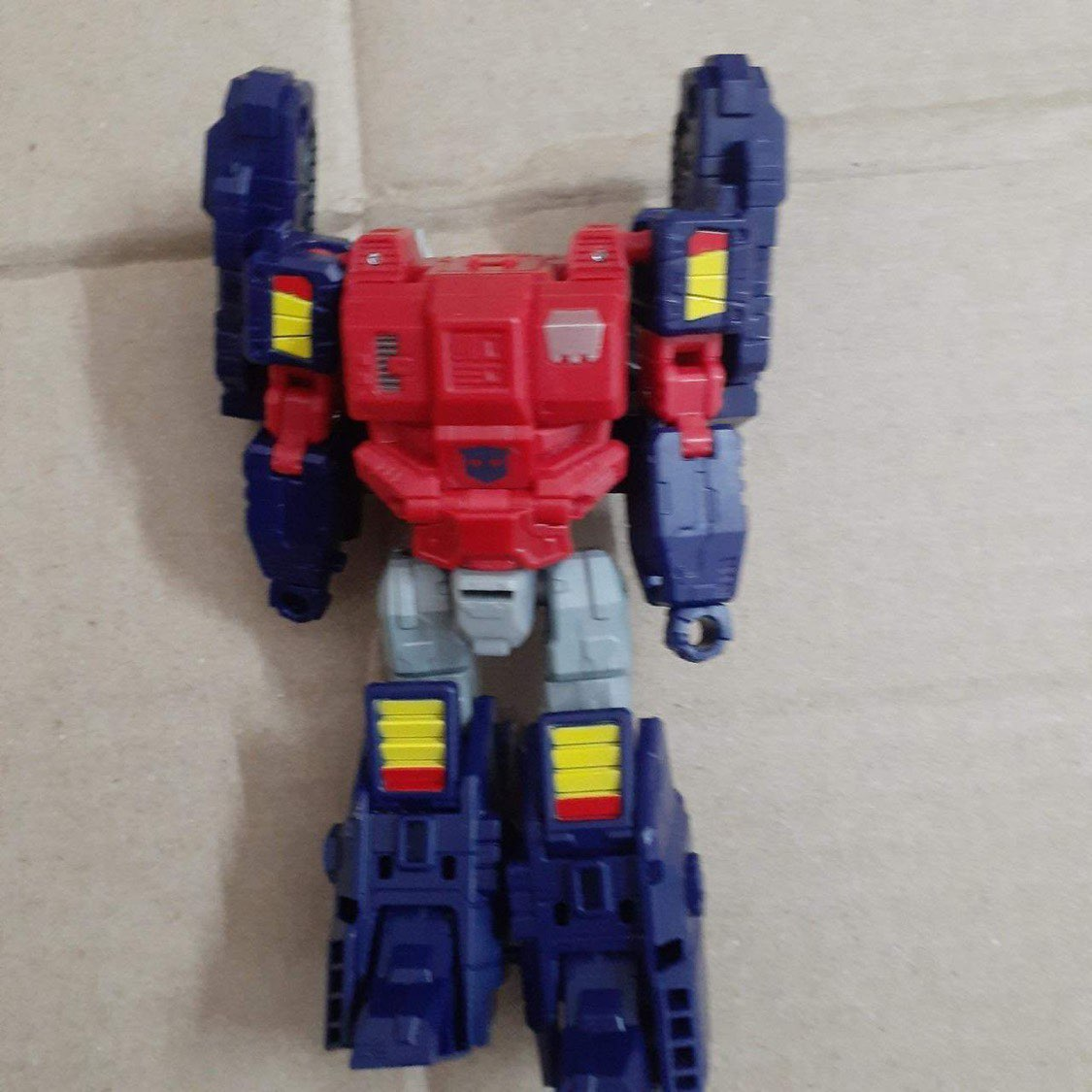 Possible first look at exclusive Twin Twist and Waspinator 2022 Redecos
Lots to catch up on, I haven't been on this thread for almost 3 weeks.
So, let's start with the revelations:
Wildrider: This one raised my hopes for the Stunticons. In fact, I really like the look of it. I will get this one.
Elita: She doesn't really appeal to me, I love PotP's. I look forward to the mold as Minerva.
Tarantulas: Sounds like a good toy. It took me a day to figure it out, but it doesn't appeal to me as much as I had hoped, and that's because the Transmetal look is THE look for me. It's weird to see him back in his Season 1 body. It doesn't help that Sins of the Wreckers made his TM his main mode, but still gave him a fully organic beast mode.
Knockout: This one really bugs me. Prime Arcee ended up working mostly as a Prime figure, and it's a pretty figure. Bulkhead isn't the main character for me, the head and the wrecking ball are pretty much the only things that work for me as a character. Knockout falls into partition status. He needed a new mould. It's too bulky/square, and the head sculpt is a disappointment. It doesn't have the right shape for Knockout and simplifies some of its more distinct features. to me, Knockout is another victim of G1-ification, and it sucks to see it get dirty in this way.
Jhiaxus: I really like this one. He feels too skinny though. it seems somehow off. This headsculpt is quite wonderful though.
Soundwave: don't care.
Blitzwing: He's ugly.
Motormaster: This one shattered the goodwill I had towards the Stunticons after seeing Wildrider. I don't like him that much. Too many cartoons, which is okay, I'm not the audience for him.
Now for wave 1 numbers, I have Arcee, Ignuanus, and Bulkhead.
I had Arcee first. She's actually quite adorable and fun. The aesthetic changes are annoying her as the main character, but her design is pretty good. The transformation is really good, they nailed that. I wish I could give him his wings without having to put the wheels on his back too, but it's necessary because I won't be using those wheels as a gun. Overall very nice, I like it.
Iguanus is as good as I could have hoped for. It's so posable too! I love that lizard man, they understood the mission and they killed him. I look forward to more suitors like this.
The bulkhead isn't too bad. He's not the Prime guy for me, it just doesn't work. But I think he can be my Wrecker Bulkhead, giving him a place to go. I think a lot of my issues with the guy would be solved if he wasn't explicitly called "Prime Universe Bulkhead". He seems like a good figure. the joints are pretty stiff too, so he can hold those poses just fine. Hoping that maybe we can get Pyro from him. It's a Wrecker I need.