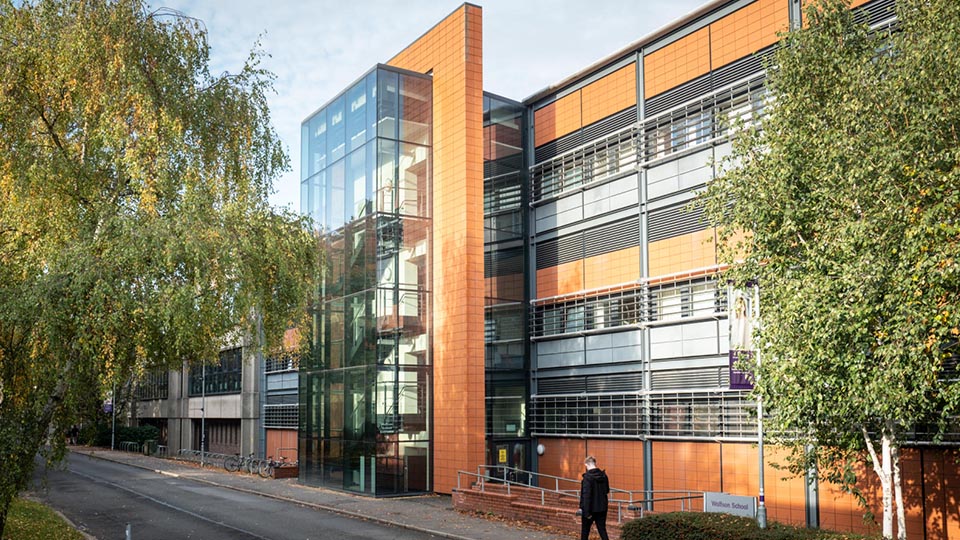 Professor appointed member of the Royal Academy of Engineering
The dean of the School of Mechanical, Electrical and Manufacturing Engineering, Professor Paul Conway, was named a fellow of the Royal Academy of Engineering this month.
With this prestigious honor, Professor Conway will oversee much of the Academy's activities, working with governance and operating committees, panels, task forces and the board of directors. He will join over 1,600 other RAEng fellows in this work.
Each year, up to 50 Fellows are elected by invitation only. Members are made up of some of the world's best researchers and industry experts.
He will be officially presented to the Academy in October at Prince Philip's House, where he will network with other scholarship recipients and receive his scholarship scroll.
Professor Conway is an expert in manufacturing processes, particularly electronics manufacturing and he joined Loughborough University in 1989 as a research associate, before rising through the ranks to become a lecturer (1990), master of conferences (1998), reader (2000) and professor in 2005.
In addition to his role at Loughborough, he is also director of the EPSRC Center for Doctoral Training in Embedded Intelligence; until recently, chair of the strategic advisory team for the Manufacturing of the Future theme at EPSRC; Loughborough Principal Investigator on the recently announced EPSRC Reinvented Engineering Design Program Multi-Institutional Grant; an associate editor of IEEE Transactions of CPMT, Electronics Packaging Manufacture; and a reviewer of numerous journals focusing on materials science, electronic materials, and advanced materials.
Speaking about his new Fellow title, Prof. Conway commented: "It is truly an honor to be elected by my peers to the Royal Academy to join this influential network of engineering professionals and leaders from around the world. The Academy has always been at the forefront of leading and guiding policy to address national and global challenges and I look forward to joining them and contributing to their work.
The Royal Academy of Engineering is the UK's national academy for engineering and aims to 'build a sustainable society and an inclusive economy that works for everyone'.
Much of the charity's work is focused on providing grants to individuals to conduct inspiring research, influence policy, advocate for diversity and inclusion in the sector, as well as educate the next generation of people. 'engineers. More information can be found on the dedicated website.