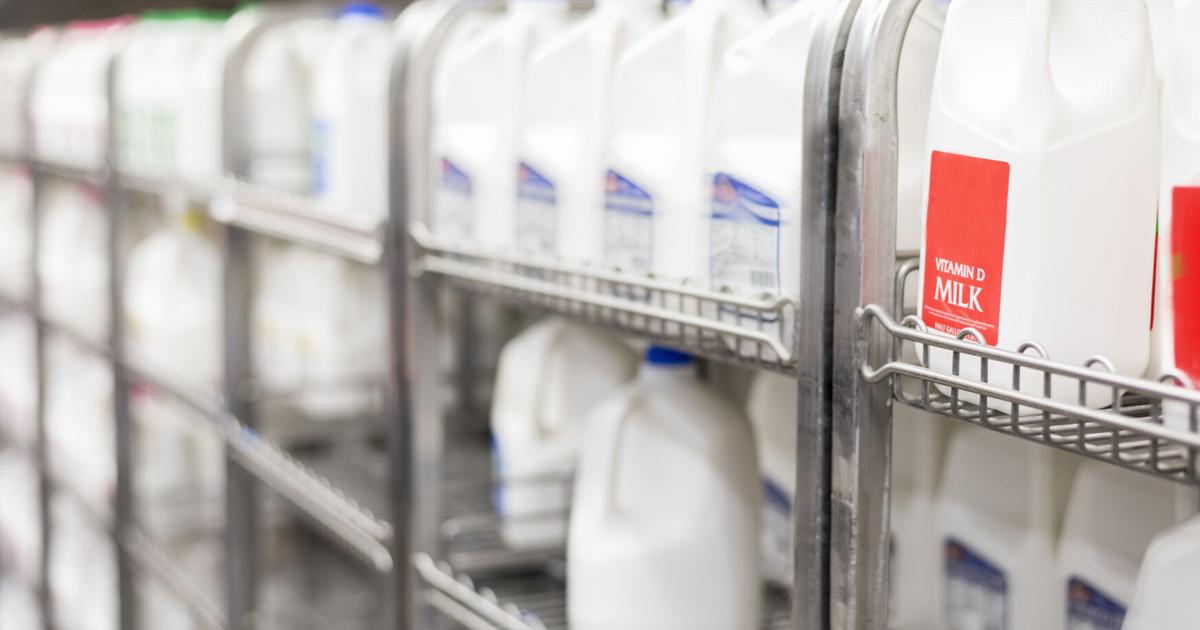 Rhetoric versus reality | Main edition
Well, my opinion of recent moves to eliminate the overorder premium and minimum wholesale and retail prices is public.
Today I present my thoughts on the rhetoric we are hearing about these proposed eliminations versus what I believe to be the realities of the situation.
First, a little glimpse of what makes me think of these things, which I see as a set of realities.
A late 2020 Forbes magazine article found Pennsylvania the 12th state in population loss. In fact, you probably know we've lost a congressional district, which also means we're losing an electoral vote.
What's confusing is that we actually had a net population increase of 2.4% to 13,002,700 since the previous census, but our growth relative to other states was much lower. There are only 435 seats in the House of Representatives, and they are distributed by population.
At a time when our state's dairy industry continues to struggle on many levels, we should focus on proactive solutions to counter these demographic trends – and yes, this population story is a trend.
The 2020 census marks the 10th consecutive decade in which we have lost influence in Congress, even as we "gradually become" the fifth most populous state. It is the relatively high growth in other states that is hurting us.
We are seeing an increase in overall milk production in the Commonwealth, and I have a strong belief that we need additional processing capacity, especially an ultrafiltered milk processing (or cheese / yogurt) plant. With less population and the general trend across the country to consume less fluid milk, will our excess milk be directed to fewer and harder to find markets than today?
Currently, approximately 60% of our fluid milk production is shipped out of state. And we recently learned of a processing plant closure that will affect more than 100 Pennsylvania dairy farmers who are scrambling to find a replacement market as I write this column.
Can their milk be absorbed into the state's already limited processing market? Or will they either be content with a market they don't want to have or be forced to close their doors?
What do I see as the rhetoric surrounding these circumstances? Since my article came out on the push to eliminate overorder bounties and prices, a lot of people have been talking about the low probability that the OOP or the minimum price will ever be eliminated – "There is not enough support. for that "or" a lawmaker could come up with a bill about it, but it would never be passed by the General Assembly "and" It would never work because independent farms and processors would rise up to stop it in as a group ".
It's rhetoric.
What is the second set of realities?
We currently have no Pennsylvania dairy related organization willing to ask the board to hold an overorder bonus hearing before the current OOP rate expires on March 31.
Oh, there might be an organization or an individual showing up as this article goes for publication, but time is a factor. You see, notices of hearing have to be published some time before a hearing is held, and notices have to be provided to interested parties. And the board has to approve the date of the hearing before any of this happens.
What if there is no hearing and a new OOP is not established by the board? The OOP is gone, outright, and that extra monthly income that many farmers depend on will be gone.
Wouldn't it be more productive and beneficial for all stakeholders in the industry – state government, cooperatives, independent processors, producers, consumer groups – to collaborate on how to plan for our state's demographics and resulting labor and market changes? Is fighting among ourselves really accomplishing anything?
Will the elimination of OOP really accomplish anything for the industry?
The board has been saying for several years that the best solution to dealing with OOP issues is to have a replacement in place before it is knocked out, but that would require a serious round table meeting that involves discussions. significant (with little or no demagoguery).
We began discussions several months ago to find another source of income that would go directly to the producers in Pennsylvania. Although this idea is not dead, it is moving very slowly.
There are realities we have to face. Loss of population (meaning loss and change in available labor), slightly higher milk production with less choice of markets, decrease in fluid milk consumption – some related to population changes – and huge need for investment to increase processing capacity. This is when we still maintain the second highest number of dairy farms.
My fingers are crossed that those proposing the elimination of OOP can take a step back, take a deep breath, and come to the table to help develop alternative methods to put more money in farmers' pockets.
Getting rid of OOP without an alternative in place is not the answer to our realities and what they create for the industry.
The Pennsylvania Milk Marketing Board is always available to answer questions and concerns. I can be contacted at 717-210-8244 and by email at [email protected]