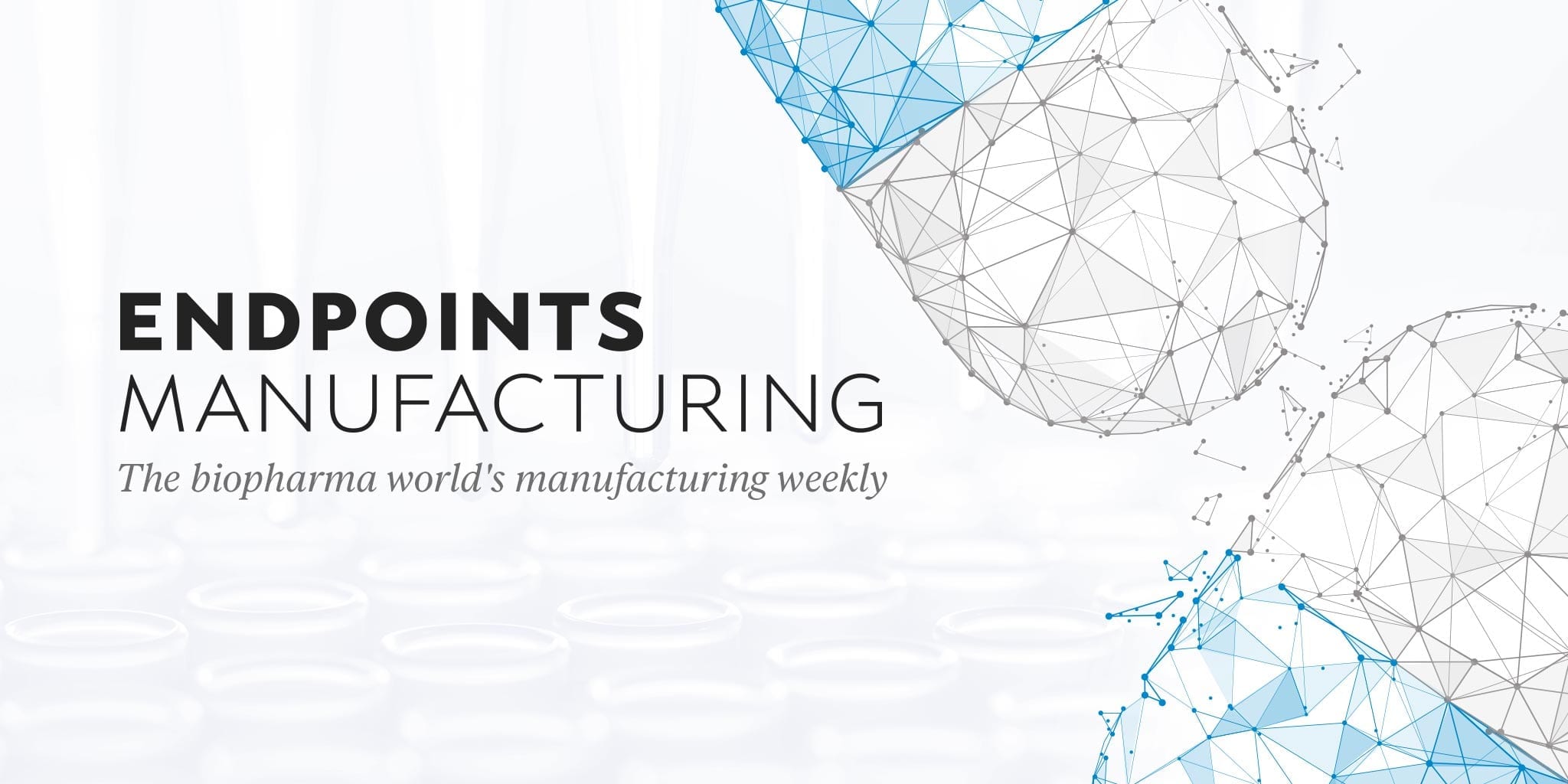 Terumo BCT Partners with Subsidiary BioBridge to Manufacture Cell and Gene Therapies; WuXi STA opens factory for HPAPI production – Endpoints News
As cell and gene therapy manufacturing ramps up and companies begin to invest in their manufacturing capabilities, Terumo Blood and Cell Technologies has formed a partnership to stay in the game.
According to the company, it has signed a new collaboration agreement with GenCure, a subsidiary of BioBridge Global, to expand and unify cell and gene therapy manufacturing solutions.
The two parties signed the new agreement to further combine technologies and expertise to meet the cell and gene therapy industry's demand for automated and closed smart systems.
This collaboration will seek to leverage the expertise of Terumo and GenCure to establish a benchmark manufacturing center for BioBridge Global. This includes both organizations developing core processes and manufacturing operations, with its base at GenCure's cGMP process development and manufacturing facility in San Antonio.
The collaboration is planned to last three years and take place in two phases. The first phase will allow Terumo to select from its portfolio of gene therapy manufacturing devices and share the range of services offered to GenCure. This combination is intended to help fill industry gaps in manufacturing capability and operational expertise.
The second phase will allow GenCure and other BioBridge Global subsidiaries to use Terumo's data management and value-added services to transition between clinical and manufacturing sites by enabling chain of custody/identity and consistency of leukapheresis products.
"Despite the rapid evolution of the cell and gene therapy industry, critical challenges such as management between collection, manufacturing sites and logistics still remain unresolved. For more than 20 years. Terumo works with BioBridge to provide safe, high quality blood products. We are now combining our product portfolios, expertise and management to provide a vital link between cell collection sites and cell and gene therapy manufacturing sites while processing capacity and ensuring GMP-compliant production," said Delara Motlagh, general manager of cell therapy technologies at Terumo.
WuXi STA Opens High Power API Factory in Jiangsu, China
WuXi STA has been on a roll over the past year, expanding its operations in Europe and the United States, but is eyeing China for its next opening.
According to the company, it has opened another High Power API (HPAPI) plant at its Changzhou site in Jiangsu, China. The new plant is designed to meet the growing demand for high power APIs.
Although the company did not disclose financial details or the number of employees at the plant to Terminal newsthe factory is over 12,000 square feet and is open and now in operation.
The plant's manufacturing services include 250 L to 3000 L reactors, prep-HPLC systems, a 10 m2 tray freeze dryer, as well as flow chemistry and milling technologies.
WuXi STA's newest plant adopts advanced isolation technologies with the ability to handle potent compounds with OEL as low as 10 ng/m3.
Currently, WuXi STA has two other sites located in Shanghai and Changzhou to support the development and manufacturing of HPAPIs as well.
Last year, CDMO acquired the Bristol Myers Squibb site in Couvet, Switzerland, which specializes in the commercial scale production of various capsule and tablet dosage forms. The company has also moved to New Castle County, Germany to host its new CDMO site. The company plans to build on 190 acres and create up to 50 local jobs by 2026.
Avid Bioscience opens $75 million factory much earlier than expected
After some quick work, Avid Biosciences is looking to broaden its horizons again and dive headfirst into the competitive cell and gene therapy space.
The company opened a new 53,000 square foot viral vector cGMP manufacturing site down the road from its Tustin, Calif., headquarters in Costa Mesa, Calif., after just eight months of construction.
The site was due to open in January 2023, but it has accelerated and will see Avid seek to operate in an ever more competitive market as the site will be used for manufacturing in the cell and gene therapy market. When fully constructed, there will be capacity for both adherent and suspension cultures. The second phase is expected to be operational in mid-calendar year 2023. The site will also seek to bring the company's revenue potential to around $350 million.
"Expanding our offerings to viral vectors was a natural contiguity for Avid, as our CEO, Nick Green, previously explained. However, the job was really about finding a design-build partner with the process, design and construction expertise to help us deliver a top-notch installation on a tight schedule and budget," said Mike. Alston Jr., director of project engineering for Avid Bioservices.
This follows Avid's $6 million investment in expanding its labs in Tustin around its capacity for its mammalian cell business. This expansion could support an additional $20 million in annual process development revenue, doubling the company's current process development capacity.
Dutch CDMO enters the commercial manufacturing game
While focusing on R&D capabilities and contracts in the past, Dutch company Batavia Bioscience will enter the full game of commercial manufacturing.
The company announced that it would expand its CDMO services portfolio to include commercial manufacturing services.
To accommodate this change, the company has finalized the design plans for its new 12,000 square meter building to be realized at Bioscience Park in Leiden, the Netherlands. The manufacturing plant is expected to be operational in the third quarter of 2024. No financial details about the plant were disclosed.
The multi-product facility is designed to support late-stage clinical manufacturing and commercial manufacturing of vaccines and viral vector-based gene therapy products and immuno-oncology products.
Batavia's manufacturing technology, called HIP-Vax, which uses fixed-bed bioreactors, will be the main platform. However, the company will also use products made using traditional mammalian cell suspension technologies up to a scale of 1,000 liters that can be easily delivered.
"This is a major milestone for Batavia as the company moves from a CDMO that could only assist its customers in clinical R&D and manufacturing, to now a 'one stop shop' where it will be able to support customers from conceptual product idea through full market launch and commercial manufacturing," said Menzo Havenga, CEO of Batavia.
The biofabrication campus comes to the edge of the Bay Area.
The Bay Area is getting another manufacturing lift.
Commercial real estate company, Transwestern Ventures (TWV) and the City of Vacaville, Calif., will develop a 390,000-square-foot, 22.4-acre biomanufacturing campus in Vaca Valley Business Park, located at the interchange of I-80 and I-505.
According to Transwestern, the project will be built in two phases, with the first phase comprising 233,888 square feet with an estimated delivery of summer 2024, the second comprising 158,316 square feet.
Vacaville is located along the main thoroughfare between Sacramento and the rest of the Bay Area. Companies such as Agenus, Kaiser Permanente, Genentech and Polaris also have a presence in Vaca Valley Business Park. TWV's newly acquired site was purchased by Transwestern Real Estate Services and purchased in an off-market transaction.
In an email to Endpoints News, Transwestern did not disclose financial details, but said on-campus manufacturing will ultimately be driven by user demand, but most likely tied to life science and/or food tech industries. The project is designed with maximum flexibility to accommodate a variety of users.
Transwestern is currently actively seeking tenants for the facility, but while no one has yet committed, it estimates the location will have at least about 500 employees.