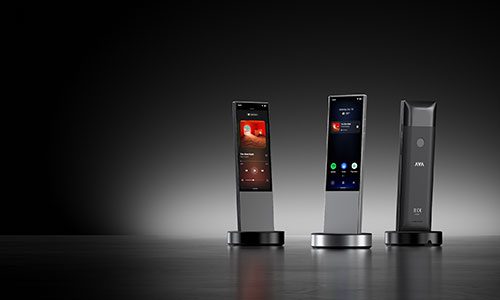 The arrival of AVA accelerates opportunities for professional residential channel partners
For dealers and installers across the country, business is booming as growing customer demand for entertainment solutions and smart home technology impacts the industry due to the coronavirus lockdown. COVID-19 over the past two years. All indications point to sustained demand for products that improve life at home. To continue to meet this demand, dealers and installers urgently need solutions that fit seamlessly into their customers' daily lives, look phenomenal, and exceed customer expectations every time. A new Swiss/American company, AVA, has created the product portfolio that meets the need for these same solutions.
Designed for integrators, by those who understand integration
"Each of AVA's founders comes from and is connected to the professional installation world," said Raphael Oberholzer, CEO and co-founder of AVA. "Over the past few years, we've worked hard in the lab to design our dream product for the professional channel – the solution we all wished existed when we were installers. Now, we're ready to share this dream solution with licensed professionals because we believe it's through the channel that the highest quality experiences are delivered to end customers.
Focusing primarily on the professional residential installation channel, AVA products have been designed to be simple to deploy, competitively priced, work in harmony with other systems and solutions within the home and, most importantly, , deliver an exceptional customer experience.
A powerhouse in the palm of your hand
Founded by former NEEO and Control4 executives, I love, and dare we say it, obsession, with meticulously designed controllers and interfaces pulsate in AVA's veins. From this passion, the AVA Remote was born. As the world's first Google-certified remote, the AVA remote can download native Android apps from the huge library of the Google Play Store. Using the native app is one of the AVA Remote's hidden superpowers. No clone apps, no APIs, no user interfaces that vary slightly from what installer customers are used to. The AVA remote downloads and runs the full native version of the customer's favorite smart home system apps, allowing complete, uniform and seamless control.
In the hands of the installer, the limits of the AVA remote control are limited only by the imagination. The AVA Remote can be custom programmed to contain only the apps most relevant to a specific user's environment, providing a fast, reliable and intuitive way to execute home entertainment and control scenes and commands .
A streaming audio solution that's music to your ears
"We're on a mission to bring true stereo back into homes, while delivering all the benefits of today's most popular connected speakers," Oberholzer commented. To achieve this goal, AVA has forged a partnership with legendary audio manufacturer Revox, to bring the AVA Streaming Audio System to life. Designed as a true 2.1 channel stereo system, the AVA streaming audio system consists of two AVA speakers and an AVA bass module.
Available to installers in an active or passive package to suit both the needs and budget of their customers, the complete 2.1 system seamlessly combines the simplicity and versatility of connected speakers with the sound quality of real loudspeakers. high-end speakers.
Add AVA to your offers
AVA is actively seeking approved partners to become AVA resellers and installers. If you want to know more about how you can offer AVA products to your customers, apply to become a reseller here. In addition, AVA regularly organizes educational webinars to present its product portfolio. Click here to register for the next AVA webinar.