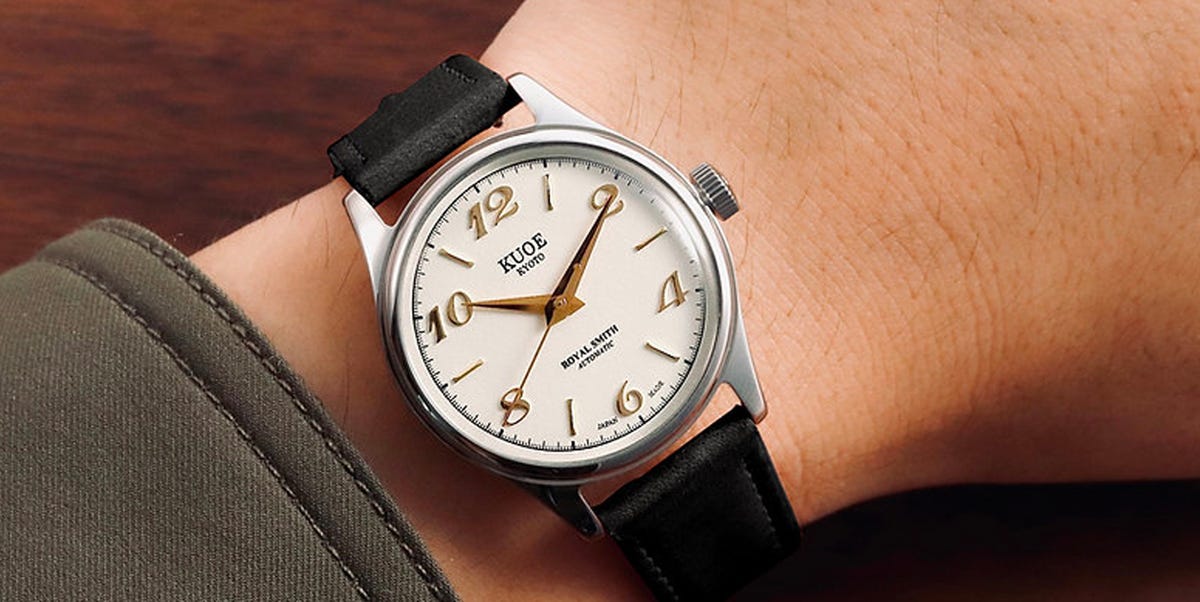 The best Japanese watch brands
Japan is always a country of contradictions. On the one hand, while it is one of the most respected watchmaking nations alongside Switzerland and Germany, this status is largely due to a trio of extremely prolific companies: Seiko, Citizen and Casio. And despite that status and a generally strong appreciation for watches, you don't quite find the vibrant watch startup scene you see in countries like France, Britain and the US – but there are lesser known Japanese gems.
There are really only a few Japanese watch brands you need to know about, but they are definitely worth understanding. They include these big companies as well as examples of up-and-coming independents, and together they exemplify the traits Japan is known for.
It is a country famous for its know-how, its quality, its sometimes original design, its expensive tastes and its attention to detail. That's why Japanese-made products, from jeans to sunglasses and more, are widely known around the world as some of the best in their respective fields. What qualities might be more suitable for watchmaking? And you will indeed find these characteristics, to varying degrees, in the products of Japanese watch brands.
Ranging from industrial-scale watch powerhouses to interesting independent brands that are increasingly springing up in their shadows, the following companies paint a picture of modern Japanese watchmaking.
Seiko
Founded in 1881, Seiko is a historic and the largest watchmaker in Japan. Although once known primarily for its affordable, mass-produced watches, today Seiko enjoys international respect and fame. This is a massive company that, through its range of brands and sub-brands, competes in every style and every price point with the watch industry itself. It is known for developing and producing all of its own technology and products, from materials and mechanical movements to solar charging and GPS technology. Under the Seiko umbrella, Grand Seiko and Credor are often marketed as independent brands, while sub-brands like Prospex, Presage, Astron, King Seiko and Seiko 5 Sports each have individual identities. Seiko is a vast universe worth exploring, no matter what type of watch shopper you are.
LEARN MORE
Citizen
Alongside Seiko, Citizen is the other major Japanese traditional watch manufacturer, but its structure and approach are quite different. Citizen owns Miyota, the maker of mechanical movements you'll find on affordable watches from a wide range of third-party brands. Citizen-branded watches, however, largely focus on their battery-powered quartz with light-charging technology they call Eco-Drive. Under its umbrella are also the high-end Campanola brand and the Promaster sub-brand. As a company, the Citizen also owns a range of brands that aren't traditionally associated with or considered Japanese, from Bulova to a number of Swiss watchmakers.
LEARN MORE
Casio
Casio is the third mainstay of Japanese watchmaking, but it largely occupies a different niche than the previous two. Its full name is Casio Computer Co., Ltd., and that tells you right away that it's not in the business of traditional watches. Of course, Casio is best known for its digital watches. In addition to its affordable watches, analog or digital, Casio watches its most important sub-brand is the famous G-Shock, but you will also find Edifice, Oceanus, Baby-G and Pro-Trek branded watches. The company also manufactures calculators and musical instruments.
LEARN MORE
East
Because Orient belongs to one of the Seiko group companies, it is sometimes misunderstood. While other brands of the group exist under Seiko Watch Co., in corporate taxonomy, Orient is under Epson. Unlike other Seiko watch brands, Orient was acquired rather than created by Seiko. It now shares technology and resources with its parent and sister companies, but it has its own identity, history, production and even movements. It also has its own sub-brand: Orient Star, which offers a more premium product than the affordable mixers you'll simply find under the Orient brand.
LEARN MORE
Kurono
Hajime Asaoka is one of Japan's few independent high-end watchmakers, and Kurono is the internationally-focused sub-brand (noticing a trend among Japanese companies?) he created to bring more affordable watches to His fans. Kurono watches typically use Miyota automatic movements and feature the finish and Art-Deco that characterize Asaoka's high-end pieces. Watches are usually produced in small batches that sell quickly online.
LEARN MORE
Minase
Minase is a young brand that is slowly gaining notoriety outside of Japan. Starting as Kyowa Co., it originally made tools and then machined watch parts for other brands. She finally branched out into making complete watches in 2005 and named the brand after her hometown. Minase of course produces many of its own pieces and uses the same famous polishing technique that Grand Seiko made famous. With a few collections, the signature Minase look is based on an intricate case emphasizing three-dimensional dial views. With prices ranging from a few to a few thousand dollars, the brand uses automatic movements sourced by ETA that it decorates in-house.
LEARN MORE
Kuoe
This is a brand that looks more like the micro-brands we are used to seeing in other countries. Kuoe (the e is silent) is based in Kyoto and offers a range of retro-inspired watches with pleasingly small diameters. Like many American and other brands, Kuoe uses Japanese automatic movements and emphasizes local pride. With prices in the range of a few hundred dollars, this is a brand that could be an affordable Japanese alternative to the likes of Kurono.
LEARN MORE
Mirco
Tokyo-based Mirco is another company in the microbrand tradition, but one that has risen significantly in price compared to Kuoe (above). Using movements sourced from Seiko and Miyota, the brand has a bold, retro-sporty character that seems to draw inspiration from the 1970s – and yet without replicating any particular model. A young brand, Mirco currently only has two collections with the Type 02 chronograph and the Type 03 diver's watch (the Type 01 cannot be found).
LEARN MORE
Future Funk
It's not the only brand bringing back the now retro-futuristic designs of digital watches from the 1970s, but it's perhaps one of the few that's totally dedicated to it. As the name suggests, these are retro-futuristic watches with LED and roller displays. The best part? With quartz movements, they are fairly affordable, usually $200 or less, and it's exactly the kind of souvenir you'd want to bring home from a trip to Japan.
LEARN MORE
Naoya Hida
Like Hajime Asaoka but lesser known, Naoya Hida is a high-end independent watchmaker producing highly crafted timepieces in very small series. Small batches, as in about 10 watches per year. He comes from the watch industry having worked at Breguet, Jaeger-LeCoultre, Vacheron Constantin and FP Journe. These are the types of watches that are stylistically conservative and extremely understated, but meant to impress when examined closely. If you want one, you'll have to reach out and be prepared to spend upwards of $20,000.
LEARN MORE