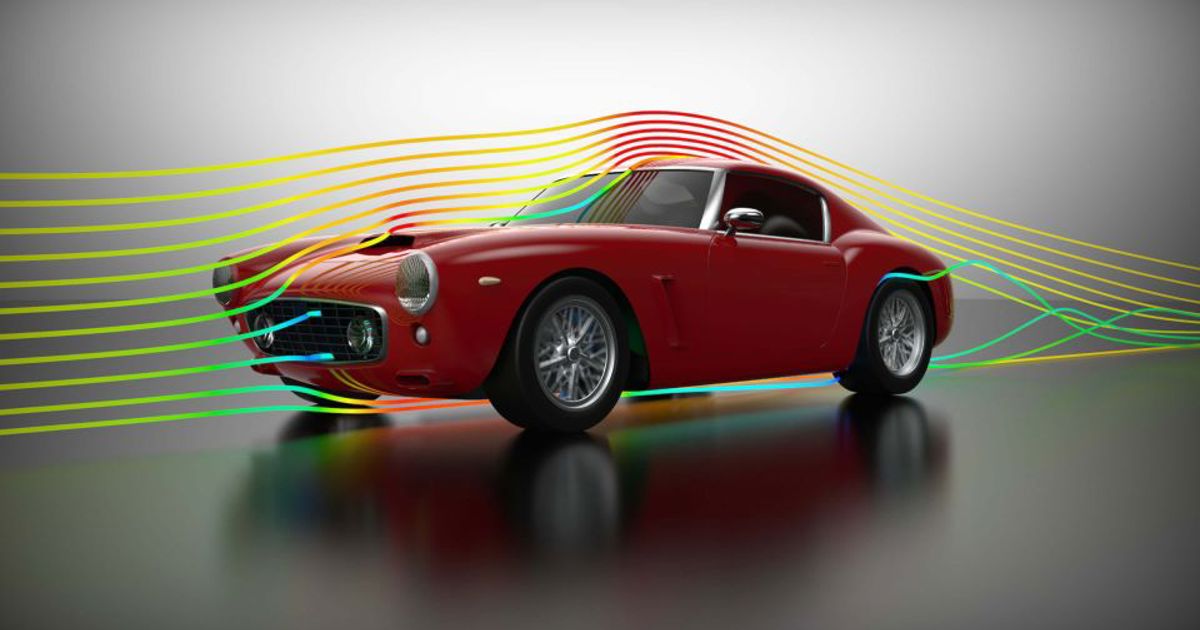 The Engineer – Engineering a Modern Automotive Classic
RML is known for its cutting-edge motorsport projects, including the first car to complete an all-electric Le Mans lap, but its latest creation combines modern engineering with classic design. Reporting by Chris Pickering.
There is no doubt that modern cars are much better than their predecessors. Whether it's performance, fuel economy, crash protection, or any other metric you want to choose from, the march of progress over the past 130 or so years has been relentless.
But when it comes to intangible qualities such as style, craftsmanship and driver involvement, many enthusiasts – perhaps even the majority – would say the industry has taken a step back to a given time. Increasingly stringent noise, emissions and safety regulations have had a huge impact on how modern cars look and sound, while hundreds of pounds of on-board technology have set up a destructive cycle larger and heavier mechanical components.
It is therefore not surprising that a small army of specialist manufacturers has sprung up offering various modern versions of the traditional hand-built sports car. Some take an era classic and add selected modern refinements, some "predate" newer cars to give them the look and feel of older models, and some build entirely new cars to a traditional model.
Ray Mallock Limited (RML) does a bit of all three with the short wheelbase. Ferrari fans will recognize its silhouette as an homage to the late 1950s Ferrari 250 GT SWB, but underneath is a heavily tailored platform based on the mid-90s Ferrari 550 Maranello, including its gorgeous 5.5 liter naturally aspirated V12.
The idea was to combine the best elements of classic and modern technology, as lead project engineer Nic Rutherford explains: "We wanted to evoke that 1950s and 1960s styling and capture the driver engagement you get with an older car, but we also wanted it to be more usable in the modern world and less tiring to drive long distances.
A range of front-engined Ferrari V12s was seen as the starting point. The 550 was chosen because it seemed to occupy an ideal location, combining a relatively modern platform with the more analog feel of older cars. It notably features a traditional manual gearbox, hydraulic power steering and a torquey engine that offers a more relaxed driving experience than the somewhat frantic engines of the 599 and F12 that followed.
However, the short wheelbase is much more than just a strength training exercise. The steel frame of the 550 is retained, but a one-piece carbon fiber cabin section has been bonded to create an extremely rigid semi-monocoque structure. This was developed in FEA as a whole car system and subjected to roof crush analysis using LS-DYNA.
"the IVA [Individual Vehicle Approval] the regulations we use for these cars don't actually require any kind of structural testing. But it is important for us to know that we are offering a safe product," notes Rutherford. "With 23.9 kN applied to the roof, it was well within industry deflection limits and much safer than a 1960s car."
To ensure perfect alignment, the center section of the 550 chassis is aligned with the suspension brackets on a jig. The newly formed sections are then added, along with the body mounts, before everything is finally welded and sent to be electrophoretically coated (an electrophoretic application) and powder coated. These new panels are laser cut and scanned to minimize any deviation from the CAD model, while the jig allows for a maximum tolerance of 0.25mm, comparable to that of a mainstream luxury car.
One of the trickiest parts of the design was the cooling package, says Rutherford: "It's one of the toughest packaging volumes I've ever seen. We cut the 550 structure just ahead of the front suspension and replaced it with a very short overhang by modern standards. This gives us very little space for a big 12 cylinder engine that needs a lot of cooling.
CFD studies were used to optimize the design of the cooling system, which contains no less than five separate heat exchangers (respectively for engine oil and water, gearbox oil, PAS fluid and HVAC system). This process began with a donor engine running on the test bench to reverse engineer its thermal characteristics, which were then fed into a simulation to predict heat rejection figures for a range of drive cycles and different ambient temperatures.
Armed with this information, the cooling pack underwent several CFD design iterations, before the prototype parts were tested in a radiator wind tunnel. Once this was used to validate the CFD results, a complete vehicle prototype was sent to MIRA's climatic wind tunnel, where it was subjected to stop-start traffic simulations at an ambient temperature of 50 deg. C. CFD simulation was also used. to assess the lift characteristics and high-speed stability of the car.
The short wheelbase has been put through a rigorous physical testing program. Along with the cooling work, there were over 2,000km of racing on the Millbrook Proving Ground high-speed bowl, body twist tests, pothole tests and hundreds of miles of testing of durability on a rough Belgian cobblestone.
"We were adamant that we didn't want customers testing this car, so it had to go through an industry standard sustainability program," comments Rutherford. "We spoke to Millbrook at the start of the project and they designed a test program based on those used by top OEMs.
"We worked on the assumption that five years of use for a car like this would equate to three years of operation on a regular passenger car, so that was the basis of the test program. The only thing we What really took away from Millbrook's typical OEM test program was gravel-road driving, which didn't really reflect the car's use.
A lot of work has also gone into the ride and handling engineering. RML is no stranger to clean sheet builds, but in this case the use of a proven donor platform allowed engineers to skip the initial simulation of vehicle dynamics and go straight to testing. in the real world.
The 550's magnetorheological dampers have been replaced with Öhlins fixed-rate elements and revised springs, but the basic suspension layout is unchanged. As part of the benchmarking process at the start of the project, RML engineers evaluated a range of front-engined Ferrari V12s to set targets for the new car.
"We knew we wanted it to be a little stiffer than the 550 (and the 456 that preceded it) but we wanted it to be softer than a 599 or an F12," comments Rutherford. "We set our NVH targets the same way. It was important to keep the feel of an older car, but we wanted it to be less tiring to cover long distances. Our main benchmark there was the 550, but we wanted to add 10 or 15 percent refinement on top of that.
The result looks really special. Only 30 examples will be made, each finished to its owner's specific requirements for the modest sum of £1.6 million. For comparison, a stock 250 GT SWB would set you back around £6m, but at this end of the market that's unlikely to be a deal breaker. Instead, the short wheelbase is all about combining the best elements of old and new to create something distinct from either.
CLICK FOR MORE CHRIS PICKERING