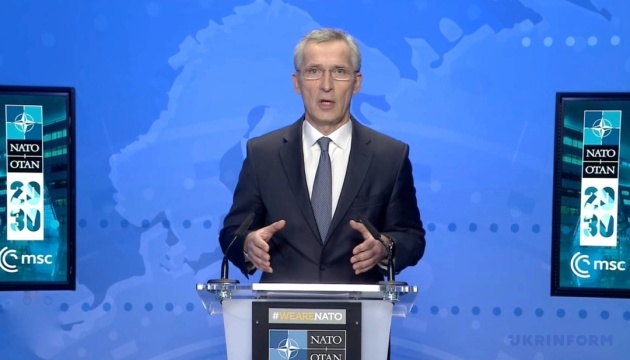 We haven't seen a de-escalation so far
NATO is closely monitoring the situation around Ukraine linked to a buildup of Russian troops along its borders, and has so far seen no de-escalation, NATO Secretary General Jens said. Stoltenberg.
He said this at a press conference in Brussels on Tuesday February 15, ahead of a two-day meeting of NATO defense ministers, according to a correspondent for Ukrinform.
"So far, we have not seen any de-escalation on the ground from the Russian side. Over the past weeks and days, we have seen the opposite. A continuous military build-up with more troops, more battlegroups, more high-end capabilities, artillery, air defense missiles and numerous support elements that allow Russia to move into Ukraine for a full-fledged invasion or a more limited military incursion with barely a delay This picture hasn't changed so far," says Stoltenberg.
He said that since last spring Russia has moved its forces, but this does not represent a real de-escalation. "And we've also seen that sometimes they move into position with combat-ready troops and a lot of heavy equipment. And then they take out some or even most of the troops, but they leave the equipment behind. And so they can very quickly reinforce and pull back everyone, all the troops if necessary," he said.
"The movement of forces, the movement of Russian capabilities does not represent a real de-escalation, but we will monitor, we will follow what they are doing. And of course we call on them to defuse, to withdraw troops because the Russian military build-up to in and around Ukraine is unparalleled, not only with high numbers of combat-ready troops, but all the support, all the combat tools they need to carry out a full-fledged invasion of Ukraine and with all of these forces, all of these capabilities in place, Russia can carry out an invasion of Ukraine with very little or almost no warning time," Stoltenberg said.
op